Last week, Brock and I gave you the inside scoop on TikTok — the fastest growing social media app on the market. Because the platform is relatively new, it's still very possible to make your mark and go viral! On today's Quick Tip Tuesday, Brock will share tips on how to do just that! Make sure you take notes and get ready to go viral!
You'll find out…
What going viral means on TikTok

Why it's easier to go viral on TikTok than any other app

How to promote (and grow your following on) other platforms — like YouTube and Instagram — through TikTok

The top 5 things the TikTok algorithm pays attention to and rewards

How to hack the algorithm

Who are the TikTok panelists and what it means to have your content "featured"

Why you shouldn't worry about creating something new

The importance of committing to your idea

Why posting multiple times daily on TikTok — as opposed to other platforms — is beneficial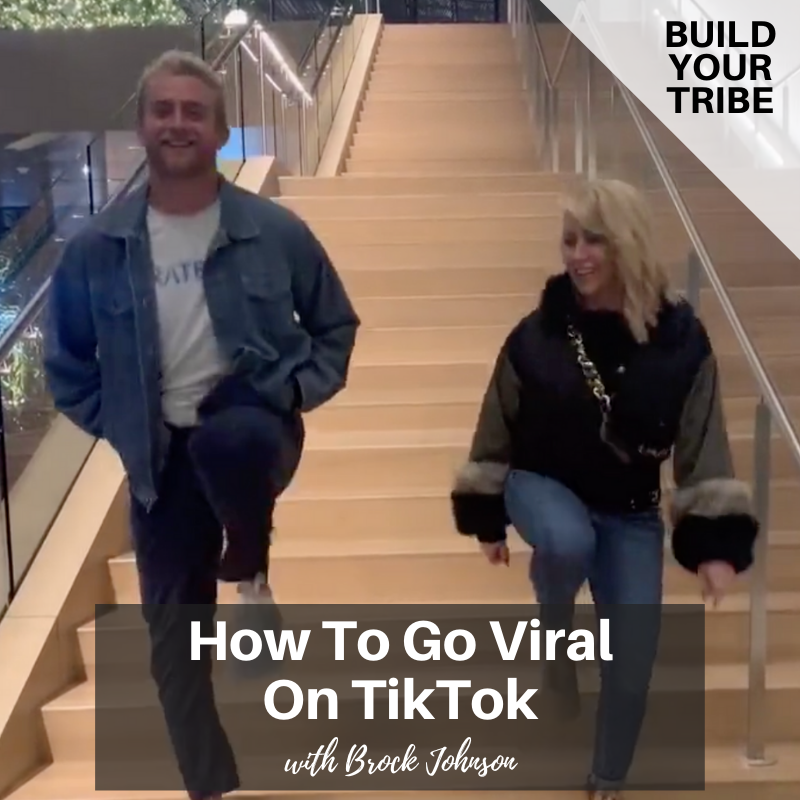 Important Links from the Show
Click here to subscribe to Build Your Tribe!
If you liked this episode, check out Episode #349 – TikTok Is Taking Over Social Media and Here's Why
Leave me a message about this episode!
To submit requests for The Chalene Show: thechaleneshow@chalenejohnson.com
To submit requests for Build Your Tribe: buildyourtribe@chalenejohnson.com