There are days we just don't feel happy or motivated — and that is totally normal. I have 11 tips that you can put into play that'll help your mojo instantly! Use the hashtag #mehappy so I know you listened to this episode!
You'll find out:
My thoughts on therapy
Advice on reaching out to someone who hurt you
Why I exercise, first and foremost
What kind of playlist you should have
The power in serving others
What is a G List
What is a dubsmash and why you need to do it
How to change your focus
Why people, generally, feel down
Why I want you to screenshot all positive notes sent your way (i.e., email, text, DM)
Why I suggest you put a time limit on your sadness
How our moods are determined by DNA and life circumstances
The value in planning something to look forward to
Why being courageous is crucial to happiness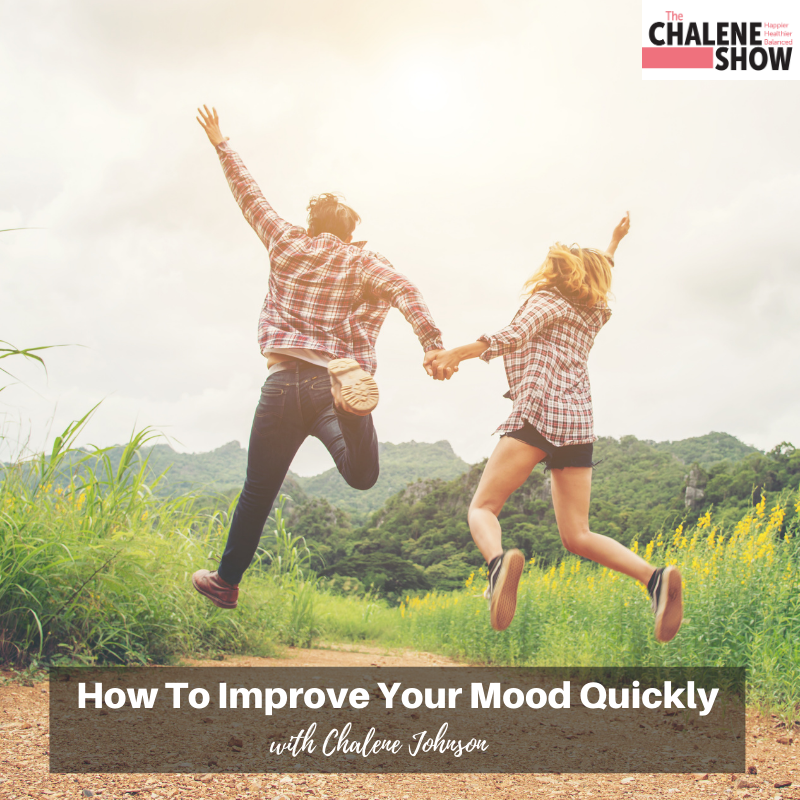 Important Links from the Show
Click here to subscribe to The Chalene Show!
Click here to rate and review!
Make sure you scroll down, tap to rate with 5 stars, and then select, "Write a Review." Then be sure to DM me with a screenshot and I'll do my best to read your review on the air! 
If you liked this episode, check out Episode #652 – Tips to Get Your Motivation Back
Leave me a message about this episode!
To submit requests for The Chalene Show: thechaleneshow@chalenejohnson.com
To submit requests for Build Your Tribe: buildyourtribe@chalenejohnson.com