Imposter Syndrome — feeling like you're a phony, a fraud and totally unworthy to be where/what you are — is something that everyone experiences, from time to time. Today, I'll share what you can do about it, and why it's not necessarily a bad thing. Also, I'll reveal those times in my life when I, too, felt like an imposter.
You'll also find out:
My definition of Imposter Syndrome
One of the most profound moments I felt Imposter Syndrome
Why I think we make too big a deal out of Imposter Syndrome
Bret shares when he has felt like an imposter
The lesson I learned while filming a consumer fitness video
How Imposter Syndrome can actually benefit you
How to use Imposter Syndrome to your long-term advantage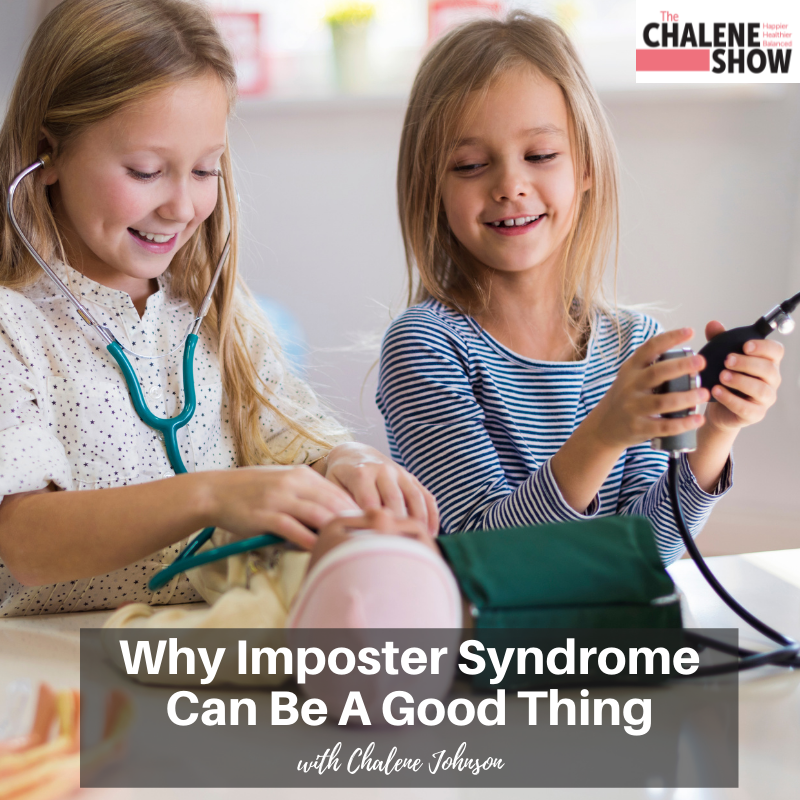 Important Links from the Show
Click here to subscribe to The Chalene Show!
Click here to rate and review!
Make sure you scroll down, tap to rate with 5 stars, and then select, "Write a Review." Then be sure to DM me with a screenshot and I'll do my best to read your review on the air! 
If you liked this episode, check out Episode #707 – Are You Addicted to Being Busy
Leave me a message about this episode!
To submit requests for The Chalene Show: thechaleneshow@chalenejohnson.com
To submit requests for Build Your Tribe: buildyourtribe@chalenejohnson.com