Today, I explain the concept of the 5 Ws and 1 H — in the hopes it'll help improve communication and relationships with family. The 5 Ws are: Who, What, Where, When and Why. The 1 H stands for How. I'll provide personal anecdotes as I walk you through this concept step by step! Get ready to learn and maybe even laugh!
You'll hear:
Why timing is everything when it comes to communication

Questions to ask yourself when wanting a certain outcome from a conversation

The importance of figuring out what you desire from communication

Why I want you to notice companies — in our current climate — who continue to take care of my lifers

My advice for getting someone to go to therapy

How the environment factors into a difficult conversation

Why the significance of one of the Ws will help all the others fall into place

How you can help me out with my podcasts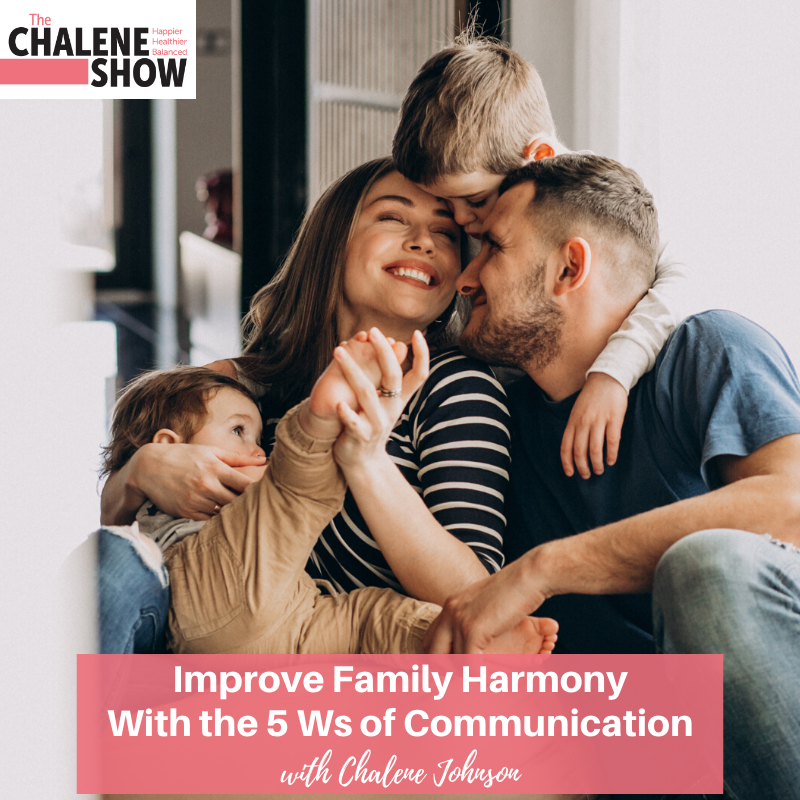 Important Links from the Show
Click here to subscribe to The Chalene Show!
If you liked this episode, check out Episode #555 – Why We Compare Struggles | Your Hard is Hard, Too
Leave me a message about this episode!
To submit requests for The Chalene Show: thechaleneshow@chalenejohnson.com
To submit requests for Build Your Tribe: buildyourtribe@chalenejohnson.com