Lately, I've been getting a ton of messages from people asking how to improve physical passion lacking in their relationships. So, I put out a poll on social media and was taken aback by the results. The overwhelming majority of people rated their sex life a 5 or below (out of 10). These all too real — yet, unfortunate — results prompted this podcast today! I'm about to expose the 3 main reasons why passion and intimacy are lacking in relationships. While this subject may be uncomfortable to some, this podcast won't feel uncomfortable as I do my best to bring levity to the issue! That said, due to the topic, I'm requesting you don't listen when the kids are around.
You'll hear…
The greatest challenge when it comes to their sex life (according to the respondents of my poll)

How to overcome having no libido

How what we focus on (re: sex) becomes our reality

About hormone testing and

supplementing testosterone

How certain medications can alter your sex drive

How to (and the importance of) breaking up your routine

How getting in the mood at night starts in the morning (for Bret and I)

What to do if you have body insecurities

Turns offs in the bedroom

Role modeling a positive intimate relationship (to your children)

How you should and should NOT communicate to your significant other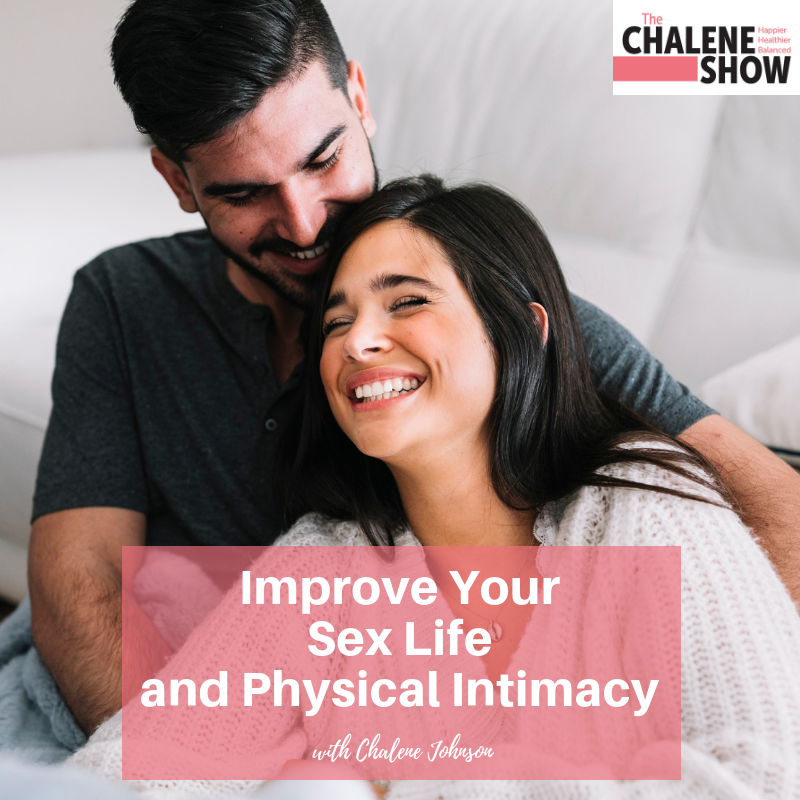 Important Links from the Show
Click here to subscribe to The Chalene Show!
Visit a Sleep Number store now to learn how to sleep like a pro. Plus, enter for a chance to win a Sleep Number 360 smart bed and a trip for 2 to Super Bowl 54 in Miami! Find the one nearest you at sleepnumber.com/CHALENE
If you liked this episode, check out:
Episode #368 – Keeping Intimacy and Passion Alive | Part 1 with Chalene
Episode #370 – Keeping Intimacy and Passion Alive | Part 2 with Bret
Leave me a message about this episode!
To submit requests for The Chalene Show: thechaleneshow@chalenejohnson.com
To submit requests for Build Your Tribe: buildyourtribe@chalenejohnson.com