I interview Jon Youshaei, former YouTube Head of Creator Product Marketing. Today, though, he is the Product Marketing Manager for Instagram's IGTV! To be honest, I was super excited to see just how far I could pull back the curtain on the inside workings of Instagram — and Jon does not disappoint! He shares tons of insight, including: new features soon to be rolled out, why some people have certain features (and others don't), how seriously IG takes it when you report bugs / give feedback and so much more! Bottom line: If you use Instagram at all, this episode is a MUST-LISTEN!
You'll also find out:
Jon's backstory
What factored into Jon fully immersing himself into his job at IG
Will Jon use his insider knowledge to grow his own brand one day?
Why video retention on Instagram is less than YouTube or Facebook (and how to fix it)
Is vertical or horizontal video best and why
What are Badges
The differences between a Creator and Business account
The ideal place to put your hashtags
The benefits of using IGTV vs Reels (and vice versa)
What Jon sees for the future of Reels
Why some accounts have music (or allowed to) and others don't
Are likes really going away?
How to use Stories to promote the stuff in your Feed
When Captions will change (to improve writing paragraphs, etc.)
How much the timing of Reels debuting has to do with the news of TikTok disappearing
Will IGTV ever be a standalone app?
The benefit of jumping on new features as soon as they're launched
The future of monetization for Creators on Instagram
What to get excited about re: future updates to IG
The revealing question Jon asks me about my process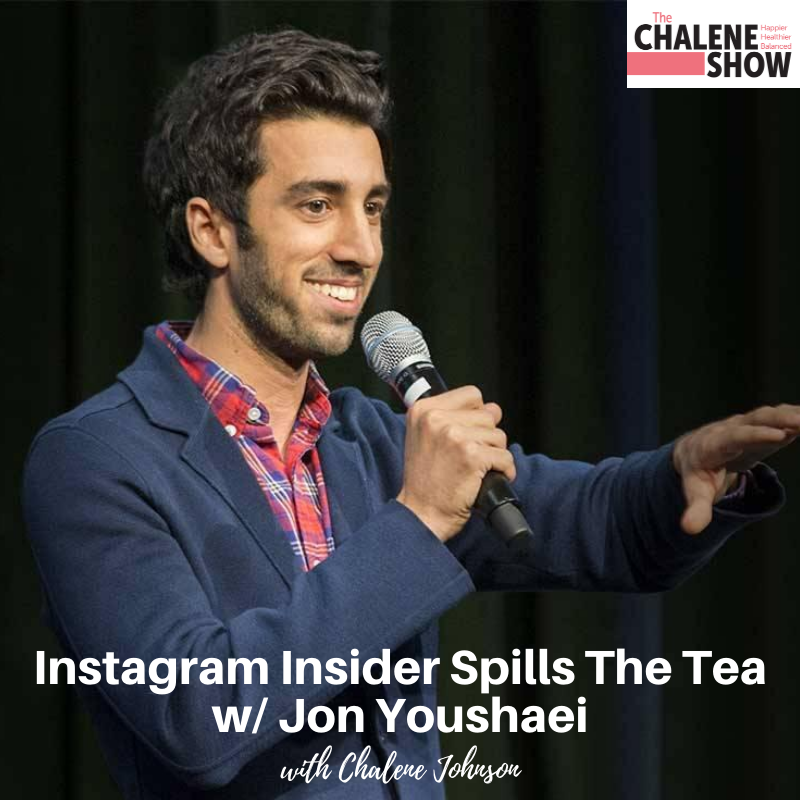 Important Links from the Show
Follow Jon on Instagram @Yoiushaei
Click here to subscribe to The Chalene Show!
Click here to rate and review!
Make sure you scroll down, tap to rate with 5 stars, and then select, "Write a Review." Then be sure to DM me with a screenshot and I'll do my best to read your review on the air! 
If you liked this episode, check out Episode #402 from Build Your Tribe – Tips to Create the Best Photos for Instagram
Leave me a message about this episode!
To submit requests for The Chalene Show: thechaleneshow@chalenejohnson.com
To submit requests for Build Your Tribe: buildyourtribe@chalenejohnson.com