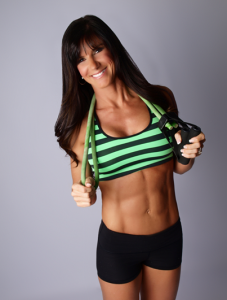 This episode is with Melissa McAllister and how she's become incredible influential on Instagram.
Melissa was born with a birth defect that left doctors wanting to amputate both of her feet.  Her parents refused to take that as an answer so they sought out physicians willing to go an alternative route.  9 surgeries later, she was told she would never walk.  But at 14 months old, with casts up to her thighs, she defied all odds and walked.
Melissa has used her story to passionately fuel her purpose of serving others.  Instagram has been her medium.  She's built her tribe through humility, and connecting with her followers.
Topics discussed in this podcast:
-Melissa's story and how that lead her to what she's doing now.
-How do you balance humility and leadership?
-Sharing you accomplishments with those that follow you.
-How Melissa became Instagram Famous.
-Tips on producing a good video for Instagram.
-Think of one person to talk to, one person you want to help.
-Tips for building their brand on Instagram.
-Before posting, ask yourself "is this something a girlfriend would want to share."
-Make sure you're interacting on your account.
Links from this episode:
Melissa on Instagram: www.instagram.com/melissamade
Melissa's 8 Hour Ab Diet: www.eighthourabsdiet.com
Melissa on Facebook: www.facebook.com/FitnessMelissaMcAllister
Chalene's 30 Day program, goal setting and defining priorities: www.30daypush.com
Chalene's 7 day eat clean train mean program: www.cj7day.com
Chalene on Facebook: www.facebook.com/chalene
Chalene on Instagram: http://instagram.com/chalenejohnson
Chalene on Pinterest: www.pinterest.com/chalenejohnson
Chalene on Twitter: www.twitter.com/chalenejohnson
Time Codes:
0:38 Episode intro
2:05 Let's get to know Melissa
2:32 What's behind Melissa's passion to help
3:07 Guess what Melissa's childhood ambition is
4:03 Melissa's story and the miracle of her life
6:40 The secret to building a tribe
7:31 Why it's important to treat your tribe as equals
8:15 How to balance leadership and equality
10:10 How to tell your success story without being boastful about it
11:01 Success is not about you and not only you.
12:07 Melissa's phenomenal Instragram success and how you can do it too
15:44 If you want to connect with people – create a video
16:39 Tip to better video – think of your avatar
18:21 Tip to building a brand: Ask yourself, is my content worth sharing?
19:33 Be classy and authentic
20:41 The growth factor – go ahead, INTERACT!
21:56 The secret to amassing 235k Instagram followers
23:54 Melissa's app for editing and video tips
24:53 From Instagram to business – how to do it right
27:52 How to build your list using Instagram
29:10 Get the eyeballs first then get them into your list
30:06 Tip on how to stay in contact with your tribe
33:13 Where to check out Melissa
33:51 Final words