I've been talking a lot about hiring virtual assistance, and this is very different than outsourcing to Elance or Upwork.  This is about hiring people who you build a relationship with and become a part of your team.  Which is why I wanted to interview John Jonas of OnlineJobs.ph.  OnlineJobs.ph specifically works with people from the Philippines, which is huge for cultural reasons, and they way OnlineJobs vets their experts is really cool!! I am super passionate about this because it has helped my business so much… it honestly has taken our business to the next level!
So I started my outsourcing adventure like most people do, through websites like Upwork.  I was having some success but it all honesty it turned in to a full time job having to manage all the different freelancers that we were hiring to complete work for us.  In certain situations I felt like I was being taken advantage of, and there was a lot of inconsistency from job to job.  I just knew that there had to be a solution.  Through our experiences, we've found that the values of the people in the Philippines is in very line with ours as a company.  So in this interview John Jonas talks about why the amazing people of this country are so incredible to work with.
John describes the qualities that exist in the Philippines that make them such an amazing group of people to work with.  Their culture embodies honesty.  They are some of the most honest people you will ever meet.
Topics covered in this episode:
Why hiring people in the Philippines is an affordable and trustworthy decision.
The controversy of how hiring overseas is taking jobs away from those in the U.S.
How OnlineJobs.ph works.  We talk about the best way to navigate through the site and hiring people to work for you.
Tips for using OnlineJobs and getting the most out of your experience.
The difference between hiring someone full time and contract work.
How & what to pay people in the Philippines.
Dealing with workers comp, insurance, health insurance.
Communicating with someone on a different time zone.
Training and establishing a relationship with your new virtual assistant.
The number 1 problem with hiring someone from the Philippines and how to help avoid it.
Interviewing your virtual help.
Why you shouldn't get rid of someone who's quality of work has gone down.
John's best advice on why you should take the leap in hiring virtual help.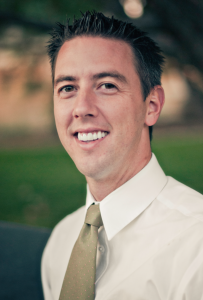 Meet John! John has been making a 6-7 figure income online since 2004.
He has helped thousands or entrepreneurs succeed by teaching them how to replace themselves through outsourcing. They succeed as they stop doing the grunt work in the business and become the CEO.
He created ReplaceMyself.com, OnlineJobs.ph, Payments.ph, and TrackLabor.com where he helps entrepreneurs implement everything they know they should be implementing, by outsourcing all the work.
While making a full-time living he rarely works full time. His team of 12 full-time Filipino virtual assistants do the work in his businesses, while he manages the process. They range from programmers, designers, and webmasters, to writers, researchers, a project manager, and just general VA's.
John has made millions of dollars online directly from work that his Filipino workers have done for him and now teaches others exactly how to do the same thing.
If you've tried outsourcing before, but haven't heard what John has to teach about it, give it another try. John's teachings are SURE to change the way you look at running your business, outsourcing, and the success you have in doing it.
LINKS from this episode:
OnlineJobs.ph – start hiring!
Replacemyself.com – learn how to replace yourself through virtual help
JohnJonas.com – meet John and learn more about who he is
Want more great tips and resources on improving balance, energy, organization, health fitness, relationships, focus, faith and happiness? Each episode of my podcast, The Chalene Show is designed to give you strategies and simple steps you can implement today to become a better, more balanced, happier version of yourself. LISTEN NOW!
Hey! and did you know Build Your Tribe has been resurrected? We had so many request to revive this show, so we brought it back. Listen Now >> https://itunes.apple.com/us/podcast/build-your-tribe
Already a devoted listener to The Chalene Show? Leave a voice message about what topics you'd like to hear on the show or your feedback on a particular episode >> LEAVE A MESSAGE. Chalene would also love for you to leave a review on iTunes! It's kind of like her tip jar >> LEAVE A REVIEW.
Helpful Resources:
For help with goal setting and determining your life's priorities, check out Chalene's 30 Day Push Program: www.30daypush.com
For health and fitness advice from Chalene, head to www.cj7day.com to download her FREE program with complementary workout videos!
Wow! you're still reading this! Then let me take a moment to say you're amazing 🙂 Connect with me below!
Connect with Chalene:
Chalene on Facebook: www.facebook.com/chalene
Chalene on Periscope: follow @chalenejohnson >> You can catch my Periscope replays at www.katch.me/chalenejohnson
Chalene on Instagram: www.instagram.com/chalenejohnson
Chalene on Pinterest: www.pinterest.com/chalenejohnson
Chalene on Twitter: www.twitter.com/chalenejohnson
Chalene on Youtube: www.youtube.com/chalenejohnson
Some of my Instagram Accounts:
www.instagram.com/instagramimpact
www.instagram.com/homeworkouts_4u