I welcome a special guest — my daughter, Cierra O'Day! We'll discuss why Cierra and her husband, Roman, decided to move to New York City (almost immediately after they got married) and their future living plans. Also, the two of us share what we love — and don't love — about New York.
You'll find out:
Cierra's dream to always be in NYC
Why Cierra chose NY vs LA
Differences we're finding between NY and CA
NYC observations (e.g. fashion, opportunities, dirtiness, etc.)
Cierra's apt hunt and thoughts on real estate in NYC
Things Cierra worries about (finding a place to live, her safety, etc.)
What Cierra will miss about CA
The rabbit hole Roman and I fell into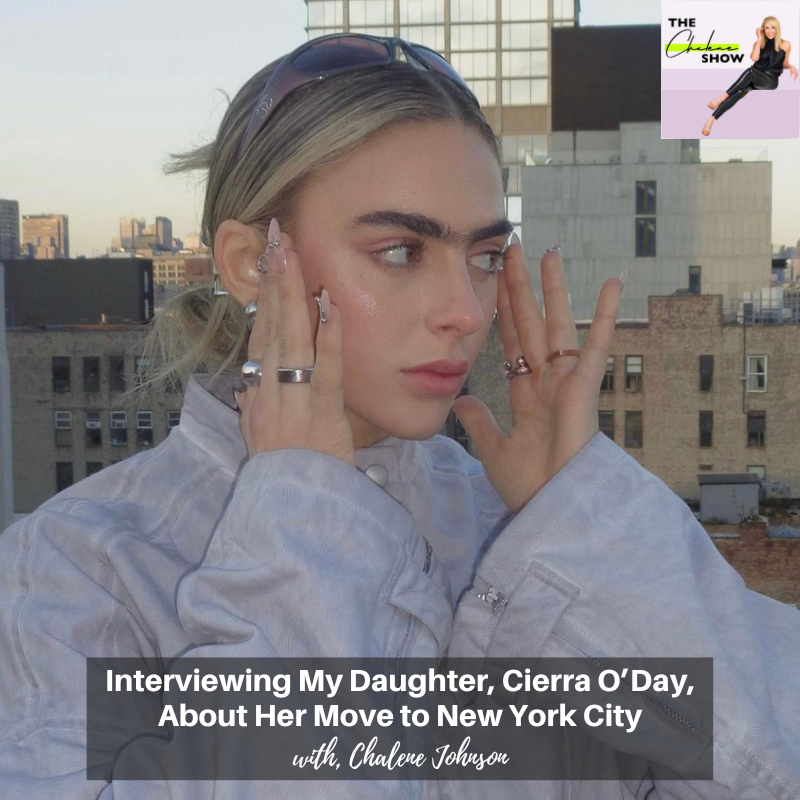 IMPORTANT LINKS FROM THE SHOW
Click here to subscribe to The Chalene Show!
Click here to rate and review!
Make sure you scroll down, tap to rate with 5 stars, and then select, "Write a Review." Then be sure to DM me with a screenshot and I'll do my best to read your review on the air!
Check out Boyish Beauty – Cierra's company and be the first to know when her products launch!
Check out Bret's ALL NEW Course Money Matters 101 at Chalene.com/moneymatters
Download the Patreon App and Join The Chalene Show at patreon.com/TheChaleneShow
Check out InstaClubHub! The ONLY All-In-One Instagram Resource Community Designed To… Grow Your Following and Reach More Customers on Instagram™ (All in Just Five Minutes a Day!)
If you liked this episode, check out Episode #699 – Parenting Moments with The Johnson Family