Today's CarSmart topic was inspired by a direct message I received on Instagram from a listener who posed a very relatable question. You'll hear me explain, in detail, Intuitive, Informed, and Restrictive eating and WHY you need to know the difference between each. In reality, most of us are following some form of restricted eating, but should be striving toward informed eating — as I describe it — at all times.
You'll find out…
What is epigenetics

Why I would be unhealthy today if I was just doing intuitive eating

Why it's dangerous to go by what you feel vs what you know

Why I didn't want to know much about my metabolism or hormones or food or nutrition

My personal definition of informed eating

How to remove the morality we have around food

Why you need to change your language around how you eat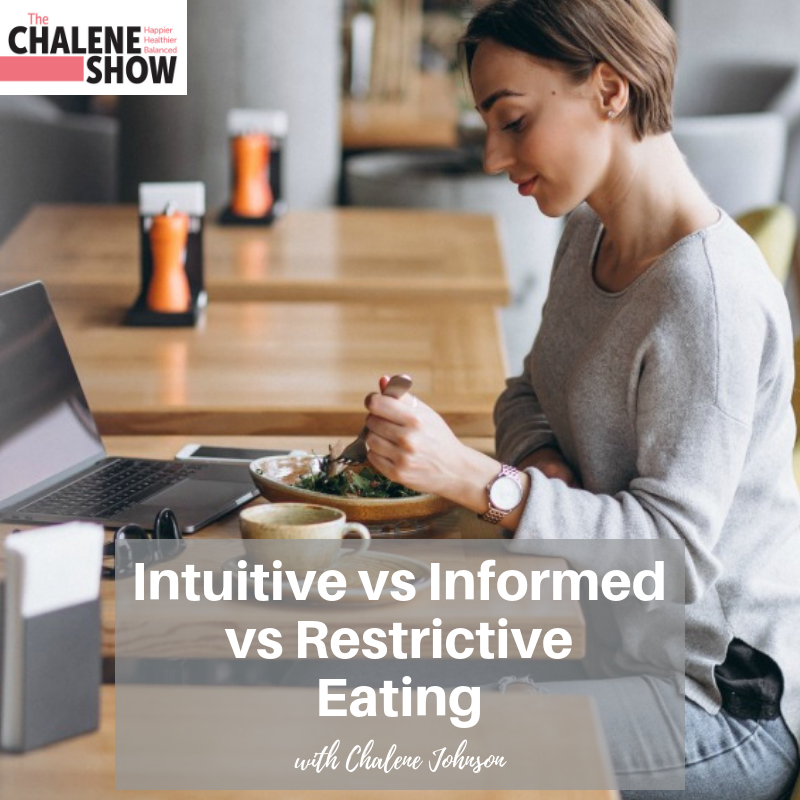 Important Links from the Show
Click here to subscribe to The Chalene Show!
If you liked this episode, check out Episode #444 – One Listener's Eating Disorder and Orthorexia and The Role my Workouts played | CarSmart
Leave me a message about this episode!
To submit requests for The Chalene Show: thechaleneshow@chalenejohnson.com
To submit requests for Build Your Tribe: buildyourtribe@chalenejohnson.com