Bret, my husband, is exceptional at money management, investing and staying on top of our finances. Did you know that we were once 500k in debt? Well, Bret committed to understanding how to get us out of that debt by allowing our money to make us money. Today, he'll teach you exactly that as he breaks down — with four simple steps — how to invest in your future! Because this episode is geared toward the newbie (whether you're just getting started with investing or your financial status leaves much to be desired), Bret won't cover individual stocks. But rather… he'll share some of the safest, easiest and least expensive ways to get started investing. With the knowledge and strategies given in this episode, you're guaranteed to walk away feeling empowered for the future — for both you and your family!
"94% of all professional stock pickers can't beat the S&P Index Fund over a 15-year period." -Bret Johnson
You'll find out…
Terms you'll hear in the financial industry
What is the Dow, Nasdaq, S&P 500
Why Bret feels you should invest with S&P
Warren Buffet's recommendation for the beginning investor
Brett's suggestion for investment management companies
Why Bret isn't a fan of Mutual Funds for the beginning investor
What is Diversification and why it's so important
Why you want to get started with investing ASAP
The mentality you should have around the money you invest
How long you should invest for
What is investment tolerance
What short term investing goals look like
When Bret and I decided to invest (monetarily) in our future
Why / how / when to invest in yourself to grow your business
How to get the most out of this podcast (hint: listen on repeat!)
The 2 things Bret wants you to do as soon as you finish listening to the show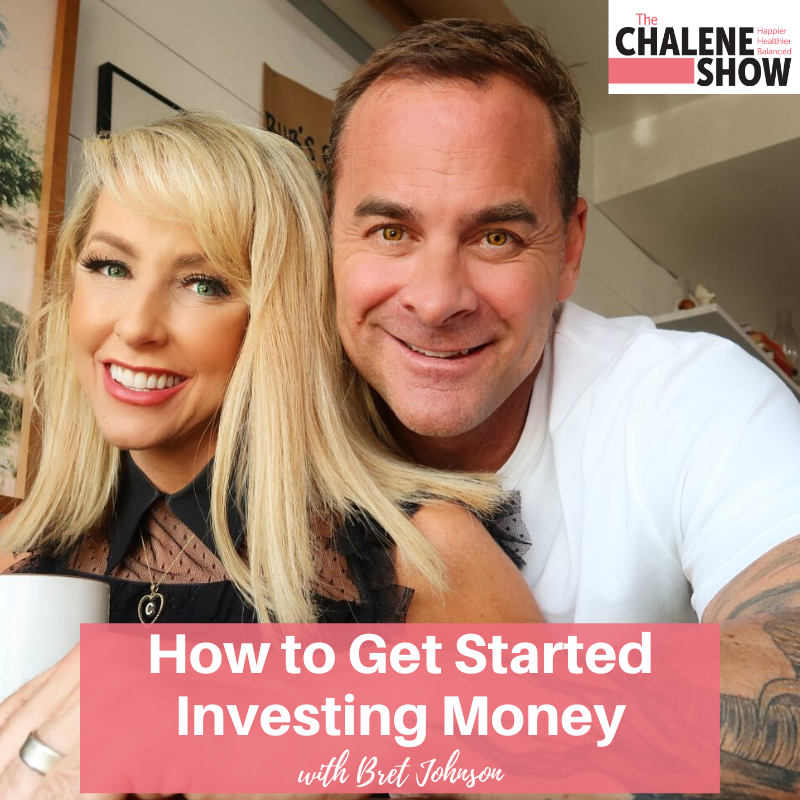 Important Links from the Show
Click here to subscribe to The Chalene Show!
Learn more about Push Goal Coaching
If you liked this episode, check out Episode #344 – You Need More Money, Honey
Leave me a message about this episode!
To submit requests for The Chalene Show: thechaleneshow@chalenejohnson.com
To submit requests for Build Your Tribe: buildyourtribe@chalenejohnson.com