Chalene Johnson speaks with Lewis Howes about his journey from broke and sleeping on his sister's couch to a successful podcast host, lifestyle coach, and public speaker. It's truly an amazing story that you simply have to hear to believe. Also, Lewis shares some of the best advice he's gleaned from the guests on his popular podcast, The School of Greatness. If you haven't listened to the previous episode, "Get Over Your Past", I strongly recommend you go back and listen to that first. It really helps capture the journey that Lewis has been through.
If you have experienced trauma during your childhood, this episode will inspire you. It truly takes courage and confidence to open up and share your story. He is proof that even if you come from a place where you completely lack confidence, you have greatness within you that you can use to inspire others. If there is something painful weighing you down, Lewis offers some great suggestions for you and of course if there is someone you know who has experienced something similar, just be there for them to give them love. He also shares about his experience when his ego took over and how his reaction to certain situations stemmed from his past.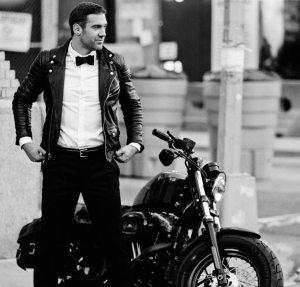 Hi there. My name is Lewis and I want to get real with you for a minute.
I've always dreamed big, strived for greatness and deeply cared about people.
My dream growing up was to be a professional athlete and be an Olympian. After getting injured while playing professional football, I immediately thought about how to achieve the next dream.
Broken, broke, and clueless on how to make money or get a career, my obsession for learning about business, marketing, and adding value to influential people (when I had no value to give) began. Since then it's been a powerful journey for me – building up a multi-million dollar online media company, speaking all over the world, helping multiple authors reach the New York Times bestsellers list, advising for billion dollar brands, receiving media praise from places like Details Magazine being one of "5 Internet Gurus Who Can Make You Rich" and much more.
I'm a firm believer that how you feel every moment is more important than what you do or what you have. I got a taste of being a pro athlete for a short amount of time. Knowing what is possible in life when I commit to my vision and pursue it with 100% passion… anything is possible.
Living my ideal lifestyle is important to me instead of working to survive life.
It's hard to think that without having any business experience I went from sleeping on my sister's couch to running a seven figure business in a couple years. Hustle comes to mind when people ask me how I did it. Lot's of hustle, passion, focus, and consistent vision.
CONNECT WITH LEWIS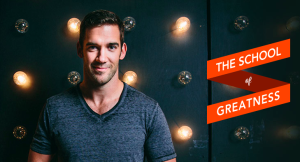 Website: lewishowes.com
Podcast: lewishowes.com/podcast/next-level/
Facebook: https://www.facebook.com/lewisdhowes?fref=ts
Instagram: http://instagram.com/lewishowes
Twitter: https://twitter.com/lewishowes
TIPS
Create a Vision — Most great athletes describe their vision, their ability to visualize the outcome they desire in a competition. They know what they want and where they want to go. It is as much a part of their process as any aspect of training. As the famed acting coach Lee Strasberg put it, "if we cannot see the possibility of greatness, how can we dream it?"
Turn Adversity To Advantage — It's hard to find the story of someone who has achieved greatness who did not face some sort of significant adversity. When you look more closely, you see that this adversity actually helped them–it put them on the path towards a unique and individual form of greatness.
Cultivate a Champion's Mindset and Belief — What does it take to become a champion and how does a champion see the world that she is trying to conquer? Mindfulness, understanding who you are and where you are at any given moment in your life, emotional intelligence, and finding joy and fulfillment in that moment, is where greatness takes root.
Develop Hustle — We all face obstacles and seem to have an impossible amount we need to get done. Many get stuck at this wall but what champions do is reduce the wall to a barrier, something over which you can climb. In sports and business, we can never stop hustling–even after we've accomplished a goal.
Master Your Body — Not everyone is blessed with great physical attributes but almost everyone has the ability to build and maintain their physical assets far beyond what they imagined. It's all about thinking like a champion, training like a champion and eating like a champion.
Practice Positive Habits — How many hours exactly does it take to achieve mastery and greatness? It's not about a number but great things happen if you practice a certain skill over and over again. Building positive habits is a necessity to achieve your desired goals. And having a deep belief in something that can support those habits, be it religion or community or family, is a key ingredient in the recipe for greatness.
Build a Winning Team — You can't achieve greatness alone…period. Success is a shared process and finding the right mentor and making the optimum use of that mentor or coach is not an option but a requirement. Success is all about developing and cultivating healthy and fruitful relationships—not just with your peers on the field of endeavor, but with those who can truly challenge you—in all aspects of your life.
Live a Life of Service — Trophies and rings and fat bank accounts have a surprisingly short shelf life when it comes to greatness. Research has shown that the happiest and most thriving people are those who spend their time giving back, helping others and becoming part of the community of man. In fact, the best gifts are the ones you give; they make your own achievements that much more fulfilling.
Helpful Resources:
Leave Chalene a voice message >> www.chalenejohnson.com/podcast
Leave Chalene a review (Just click "Ratings and Reviews")>> CLICK HERE
Chalene's Courageous Confidence Club: www.courageousconfidenceclub.com
This program gives you the tools you need to build confidence in every area of your life. You are supported by a group of people who are going through the program with you and are a sounding board for decisions and opportunities. This program will get you unstuck from your current situation and will teach you the steps needed to get your life in the direction you want!
For help with goal setting and determining your life's priorities, check out Chalene's 30 Day Push Program: www.30daypush.com
For health and fitness advice from Chalene, head to www.cj7day.com to download her FREE program with complementary workout videos!
Chalene's Social Media:
Chalene on Facebook: www.facebook.com/chalene
Chalene on Instagram: www.instagram.com/chalenejohnson
Chalene on Pinterest: www.pinterest.com/chalenejohnson
Chalene on Twitter: www.twitter.com/chalenejohnson