Who is Kelsey Humphreys? She's an incredibly talented woman (singer, rapper, motivational comedian, speaker, author, mom, and business owner). And she also happens to be a recovering alcoholic. Kelsey and I share a candid conversation about life before and after she became sober. This is a very valuable episode — whether you're questioning your own sobriety or know someone struggling with an addiction or simply want to feel inspired by someone who turned her life around big time!
You're going to learn…
Kelsey explains what it was like

deep in her addiction and the catalyst for her changes

What were some of the signs for Kelsey indicating her problem was real

If Kelsey's addiction happened quickly or over time and if it runs in her family

Was Kelsey able to keep her addiction a secret?

Is it acceptable to interfere when you know someone is struggling with addiction?

Ways we shouldn't approach people with an addiction because it'll drive them further away

What recovery looks like from day to day — especially in those early stages

How to support someone in recovery

My personal story on discovering Bret's gambling addiction

Did Kelsey have to go back to past traumas to heal from addiction?

How has getting sober changed Kelsey's speaking career?

The time Dave Ramsey's people called and why

When the interview ended, mic still hot, and the candid eye-opening conversation that transpired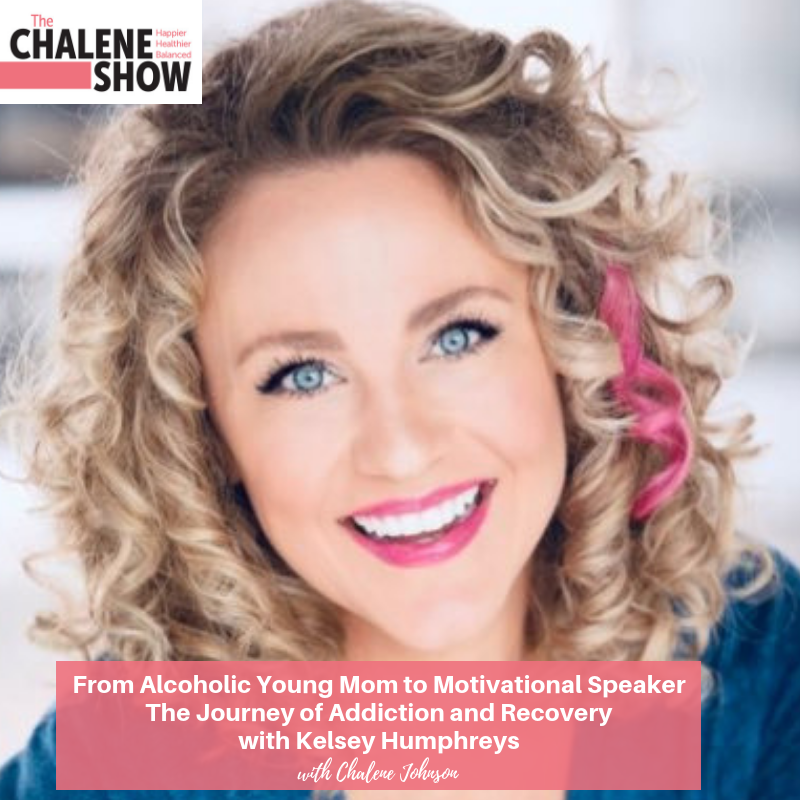 Important Links from the Show
Click here to subscribe to The Chalene Show!
Links for Sobriety Sites
If you liked this episode, check out Episode #432 – Are You Self-Sabotaging Your Life? | CarSmart Edition
Leave me a message about this episode!
To submit requests for The Chalene Show: thechaleneshow@chalenejohnson.com
To submit requests for Build Your Tribe: buildyourtribe@chalenejohnson.com