Leanne Vogel is the host of The Keto Diet Podcast. She's also the author of several best selling books about keto (her latest, specifically, deals with how keto can be very different for women). On today's show, we talk about her past struggles with eating disorders, orthorexia, body image, and even overdoing it with keto. Everyone will find this episode relatable as we go into so much more than diet, though! If you really care about your mental health, spiritual wellness, and succeeding on the journey to being a better human… you're going to love this show!
You'll find out:
How Leanne was light years ahead of most when it comes to eating (e.g., diet phasing)

When Leanne's eating disorders started

If you can look at someone and know they have an eating disorder

Did Leanne

discover a correlation between eating disorders and her past (i.e. competitive dancer, kicked out of the house, etc.)?

What Leanne thinks of therapy

How Leanne's body responded to being a raw vegan

When Leanne shifted the way she fuels her body (to be interested in a ketogenic diet)

How Leanne lost "hormone weight"

The obsessive behaviors re: eating

 

/ body that became red flags for Leanne

Leanne's evolving and ever-changing path on the food / diet train

Why Leanne began to work with a body image coach

What I define as "informed eating"

What are some of the biggest differences that women need to consider when they're trying keto

If you need to be concerned about the quality of your animal protein at all times

If Leanne tracks her ketones and macros.

How Leanne handles her (sometimes) obsessive audience

Leanne's personal meditation (breath work) practice (as she guides us through it)

Why you can't fall off the bandwagon (re: your diet)

How to reverse being judgmental of others

The most common reasons why women gain weight after being on keto for a while

What picking the right food for YOU really means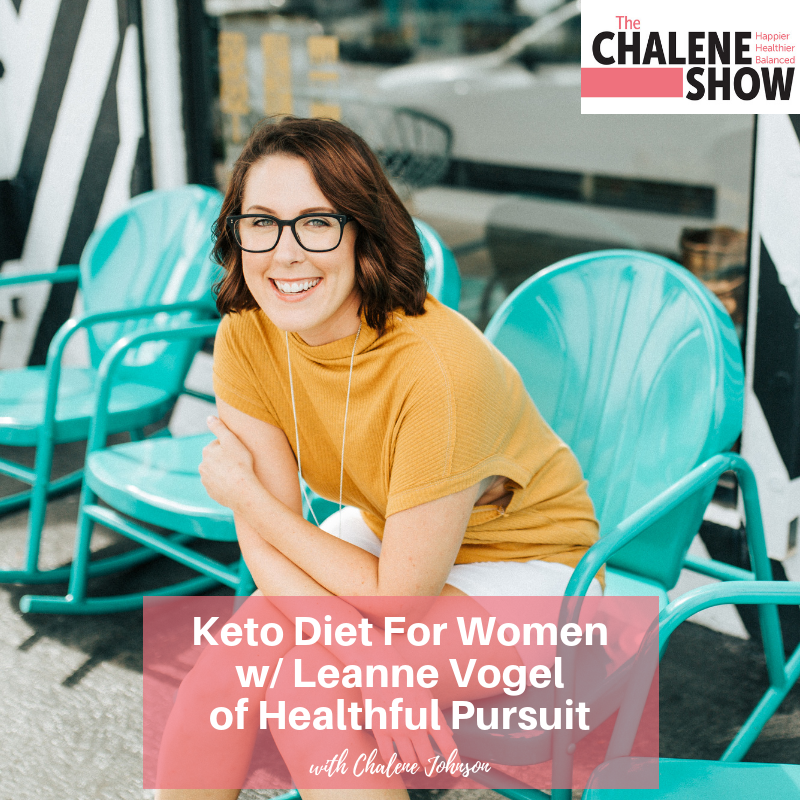 Important Links from the Show
Click here to subscribe to The Chalene Show!
If you liked this episode, check out Episode #314 – Should You Go Keto? The History Behind the Ketogenic Diet with Dr Dominic D'Agostino
Leave me a message about this episode!
To submit requests for The Chalene Show: thechaleneshow@chalenejohnson.com
To submit requests for Build Your Tribe: buildyourtribe@chalenejohnson.com