It is estimated that nearly 2 million children — mostly girls — are being sexually exploited as part of the multi-billion dollar commercial sex industry. And sadly, the United States is the number 1 consumer of child porn. This is a modern day form of slavery, involving: force, fraud, coercion, exploitation and a lot of shame. Today's guest, Tim Ballard, is an advocate against child sex slavery. He's the founder of Operation Underground Railroad — a non-profit organization to fight against child sex slavery and sex trafficking. This episode may not be easy to listen to, but it's easily one of the most important you'll ever hear.
You'll also find out:
What is the Adam Walsh Child Protection and Safety Act and how it changed Tim's life
Statistics on child pornography in the US
How has our pandemic and life in 2020, in general, affected exploited children (and Tim's trajectory)
What a parent needs to be looking for to keep their child safe
How traffickers / pedophiles reel in children
How often children (who are victims) don't communicate
How Tim compartmentalizes the evil he sees and how therapy plays a roll
One of the main reasons we don't see more of this topic in the media
The major lesson Tim learned about how to bring in light from the darkness
What can we do to help?
How restrictions to travel (with Covid) have impacted these crimes
What type of conditions (i.e., slavery) are children being subjected to?
Why we all have to get outraged together and influence the media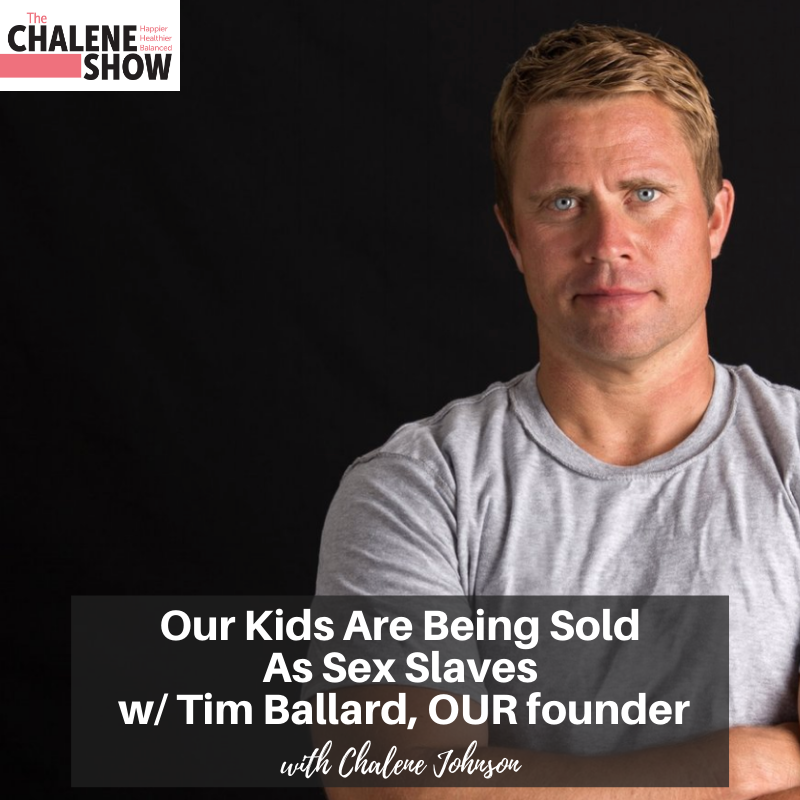 Important Links from the Show
Click here to subscribe to The Chalene Show!
Click here to rate and review!
Make sure you scroll down, tap to rate with 5 stars, and then select, "Write a Review." Then be sure to DM me with a screenshot and I'll do my best to read your review on the air! 
Learn more about Tim at, TimBallard.net
Learn more about Operation Underground Railroad
Follow Tim on Instagram @TimBallard89 and Facebook @OfficialTimBallard
Recent must see documentaries The Abolitionists and Operation Toussaint
Tim's upcoming documentary The Sound of Freedom
One of Tim's best selling books: Slave Stealers: True Accounts of Slave Rescues-Then and Now
If you liked this episode, check out Episode #356 – Protecting Our Children from Sexual Predators | Why We Must Believe Our Children
Leave me a message about this episode!
To submit requests for The Chalene Show: thechaleneshow@chalenejohnson.com
To submit requests for Build Your Tribe: buildyourtribe@chalenejohnson.com