Today, I talk about upgrading your life by defining your potential as limitless — which all starts with your brain. My guest, Jim Kwik, is a world renowned memory expert and, in fact, I've been one of his students for years. Mr. Kwik's new book, Limitless, covers all of The Chalene Show's favorite topics, like: mindset, motivation and how-to's. Now, be sure to get out a pen and paper because this episode is super interactive and, trust me, you'll want (and need) to take lots of notes!
You'll hear:
Jim's backstory

How much of life boils down to choice

Why self-awareness is a super power

Why Jim chose to write his first book (and the topic it's focused on)

Why and how focus is a muscle

How to first identify your mindset

How to keep your retention higher

How to take notes the right way

How much of our mindset is learned

Jim's 3-step formula for motivation

Why we're never able to remember certain things no matter how often repeated

What is true intelligence

The 7 LIEs to learning

How to memorize most efficiently using P-I-E

The importance of your community

How to combat stress management

A guided Imagination Story

What is the Memory Palace

Why children learn so much (and better)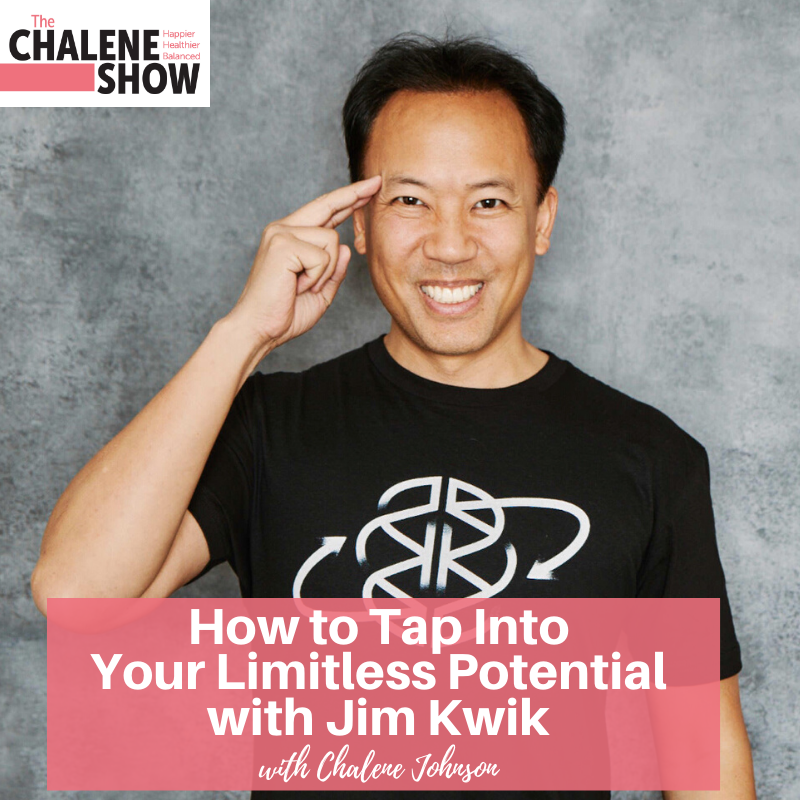 Important Links from the Show
Click here to subscribe to The Chalene Show!
Get Jim's new book and bonuses at LimitlessBook.com
Subscribe to Jim's Podcast, KwikBrain.com
Follow Jim on Instagram and Facebook
Leave me a message at ‪(619) 500-4819‬
Sign up for Marketing Impact Academy at a once in a lifetime discounted rate! chalene.com/miaprivate
If you liked this episode, check out Episode #438 – How to Organize Your Brain – Part 1
Leave me a message about this episode!
To submit requests for The Chalene Show: thechaleneshow@chalenejohnson.com
To submit requests for Build Your Tribe: buildyourtribe@chalenejohnson.com