LinkedIn is a legit platform for growing your personal and business brand, making great connections and even selling big-ticket items. Brock actually regrets he hasn't dedicated more time and attention to developing a LinkedIn profile and following. Today, he interviews Rich Cardona — LinkedIn and Personal Branding expert. They'll share great tips on how to get started and why you might consider adding LinkedIn to your social media plate.
You'll find out:
What exactly is LinkedIn
Why/how LinkedIn has grown recently
What kind of content lives on LinkedIn (videos, posts, lives, etc.)
Why your content on LinkedIn should be specific onto the platform
Why discoverability is huge on LinkedIn
How to best leverage LinkedIn
Why LinkedIn is a safe bet in comparison to other platforms, like TikTok and Instagram
What does personal branding mean (and why it matters)?
Simple steps to get started on LinkedIn
Details behind Rich's personal branding guide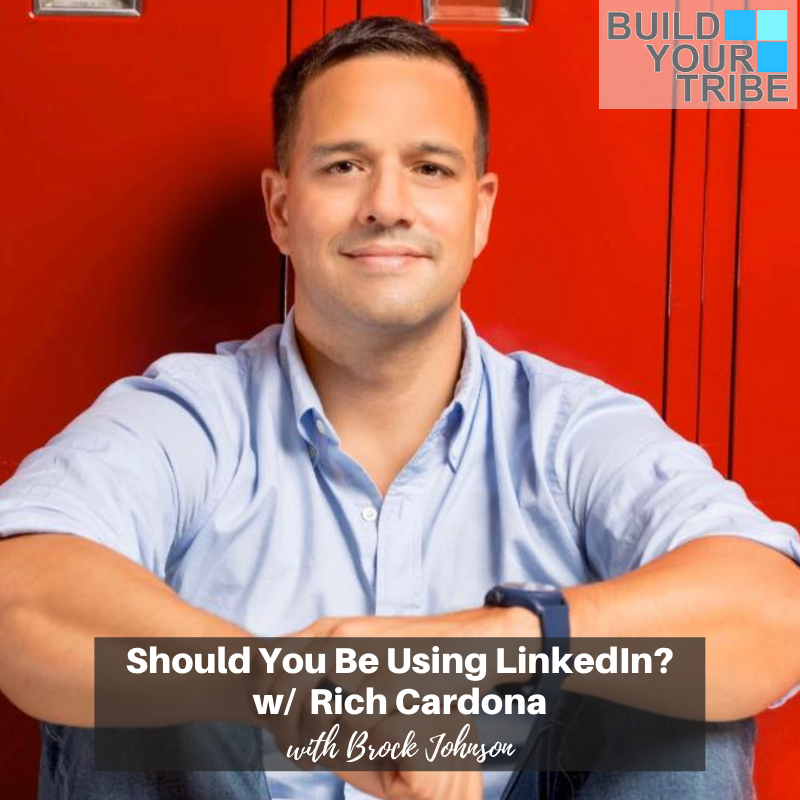 Important Links from the Show
Click here to subscribe to Build Your Tribe!
Click here to rate and review!
Make sure you scroll down, tap to rate with 5 stars, and then select, "Write a Review." Then be sure to DM me with a screenshot and I'll do my best to read your review on the air! 
Check out Rich's Personal Branding Guide and use code FEARLESS to get it for FREE! 
Learn more about Rich at richcardonamedia.com
If you liked this episode, check out Episode #514 – Angie Lee on Focus Multi-passions, Working with Family, Dividing Time and ADHD
Leave me a message about this episode!
To submit requests for The Chalene Show: thechaleneshow@chalenejohnson.com
To submit requests for Build Your Tribe: buildyourtribe@chalenejohnson.com