Whether you're single and hoping to meet someone or in a relationship, isolation life has brought on a whole new set of unforeseen challenges. Relationships feel like they've been put under a microscope! And, in some cases, kicked into fast forward or even put on hold. In this episode, I'll share calls from listeners on how things are actually going in their relationships (or lack thereof) during this time of lockdown.
You'll hear from:
A couple who just started dating before quarantine life

A fiancé whose relationship drastically changed since isolation

A single dude using this time for self—discovery

A 51 year old who fears this is the end of her dating life

A long distance couple — at the beginning of their relationship — forced to live together when lockdown occurs

An essential worker who's dating someone immunocompromised

Plus, my reality show recommendation that correlates with dating in our new normal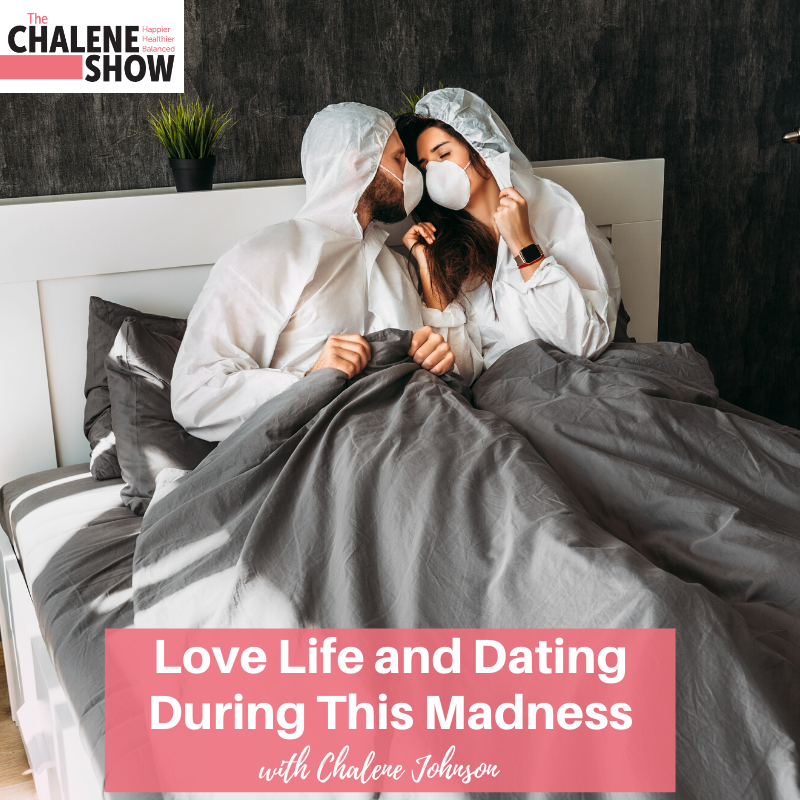 Important Links from the Show
Click here to subscribe to The Chalene Show!
Thank you to my sponsor, Dry Farm Wine! Go to DryFarmWines.com/Chalene to receive your special offer!
Leave me a message or send a text at (619) 500-4819‬
If you liked this episode, check out Episode #556 – Improve Family Harmony With the 5W's of Communication
Leave me a message about this episode!
To submit requests for The Chalene Show: thechaleneshow@chalenejohnson.com
To submit requests for Build Your Tribe: buildyourtribe@chalenejohnson.com