On today's episode, I interview Alison J Prince. Alison is a mother of 4 and a former middle school teacher. When she realized she didn't have much freedom (as a teacher) and wasn't making enough money, she set out to start her own online business. I'll talk with her about how she built 4 multi-million dollar businesses — from blogger to selling things online to helping others build their own online empire! Alison shares, step by step, how you can do this today, too! And no, you don't need a social media following or a lot of money. Get ready to take notes and get inspired!
You'll learn…

How and why Alison started to seek information (at the library!) about how to sell products online

What people will buy online that you already have (and don't care about) at home

How Alison put together her first store online and why it's SO MUCH easier today

The moment Alison defines as "more pivotal" than anything she's done


W

hat's more important… a big vision or the courage to take a small step?

If Alison were doing this today in 2019, what would step one be?

How to get traffic to whatever platform you're using to sell goods

How many followers you should have online for the most conversions, generally

How do you reach out to a micro influencer?

Does Alison recommend Facebook ads?

How Alison's 2 daughters, 10 and 13 years old, grew an online store to a 6-figure business

How to balance life as an entrepreneur and parent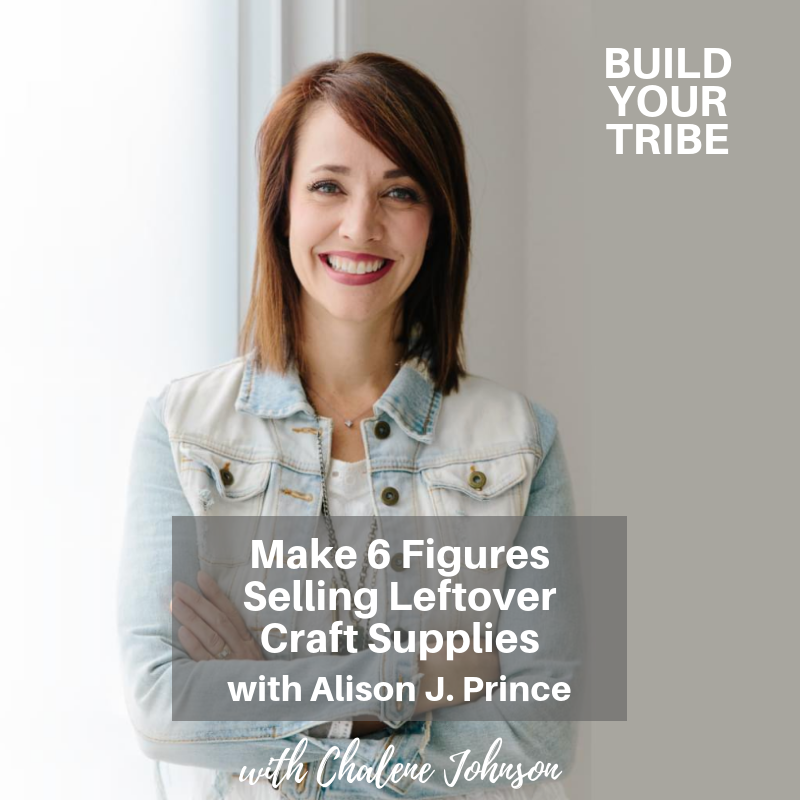 Important Links from the Show
Click here to subscribe to Build Your Tribe
To take the quiz and find out if you have a hidden Business Super Power
Go To alisonjprince.com
Alison's Social Media
Instagram: @alisonjprince
Facebook: AlisonJPrince
YouTube: AlisonJPrince
If you liked this episode, check out Episode #266 – How to Build an 8 figure Subscription Business with Todd White of Dry Farm Wines
Leave me a message about this episode!
To submit requests for The Chalene Show: thechaleneshow@chalenejohnson.com
To submit requests for Build Your Tribe: buildyourtribe@chalenejohnson.com