Today, I continue my series on friendship! As promised, I searched high and low for an expert to help in answering your questions (from Instagram). Welcome, Danielle Bayard Jackson — certified friendship coach and national speaker, dedicated to teaching women how to create and maintain meaningful female friendships. You'll hear us dig deep into all things related to friendship and, most especially, the best way to meet and maintain adult friends!
You'll find out:
Why doing personal work will better your friendships
Danielle's trajectory / evolution into becoming a certified friendship coach
The value in joining a "club" and how to make the most of it
How mindset plays into making / keeping friends
The romanticization of female friendship (i.e., in social media) and how it can have a negative effect on us
Why it's imperative to establish a routine in your daily life to establish friends and what that might look like
What is it that makes a friendship a deep friendship
How much time it takes to make a true friendship
What is Dunbar's number
How many close friends our brain can actually handle
Which 3 things you need to feel deep in a friendship
What is Frientimacy
How to handle fear of rejection in making new friends
How to know if you are, indeed, being rejected (and learn how to take the cues)
Danielle's take on those who say people can't be trusted
Advice for women who think life would be so much different if they had the right friend
Some questions Danielle tackles on the show:
As a mom, how do I make quality friendships when I don't relate to the moms of my kid's friends?
I've recently moved to a new area. There's Covid, too. I'm having such a hard time meeting women, locally.
I find it almost impossible to make friends because I'm an introvert.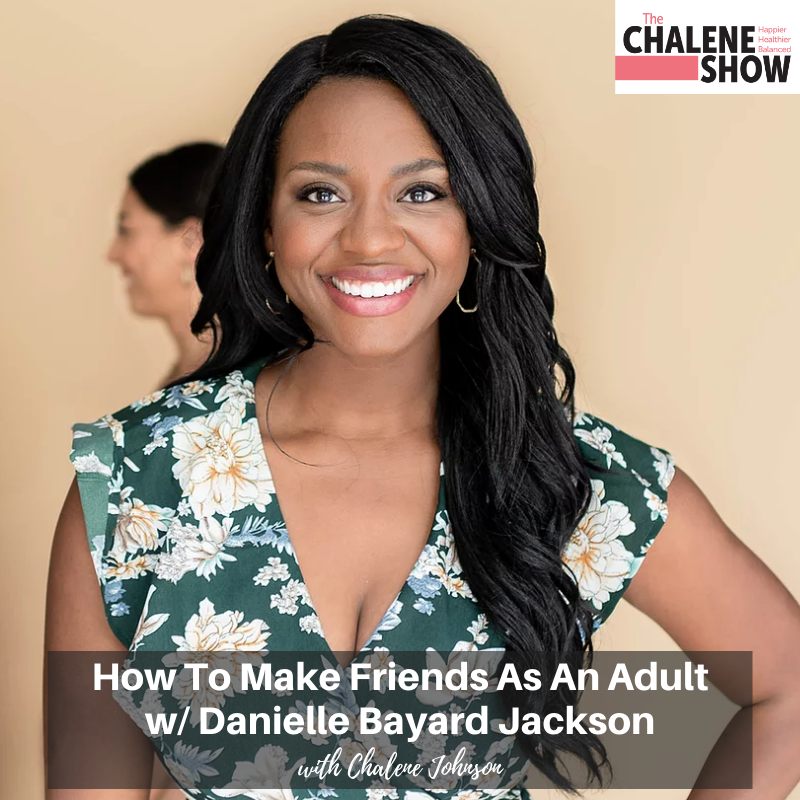 Important Links from the Show
Click here to subscribe to The Chalene Show!
Click here to rate and review!
Make sure you scroll down, tap to rate with 5 stars, and then select, "Write a Review." Then be sure to DM me with a screenshot and I'll do my best to read your review on the air! 
Learn more about Danielle and how to work with her at BetterFemaleFriendships.com
Subscribe to Danielle's podcast, Friend Forward
Follow Danielle on Instagram @friendforward and TikTok @thefriendshipexpert
Check out Part I and Part II in this friendship series!
Leave me a message about this episode!
To submit requests for The Chalene Show: thechaleneshow@chalenejohnson.com
To submit requests for Build Your Tribe: buildyourtribe@chalenejohnson.com