This is a special season of Build Your Tribe where I'm only talking about what's on everyone's mind: The Coronavirus Crisis. And for many of you, your thoughts and concerns are wrapped around what you can do to make money right now. Cashing in your 401K and/or selling all of your assets is not a reality you'd like to consider! So, in this episode, I'll share things you can do — if you're in an urgent situation — to get cash today.
You'll hear:
The reason why I want to continue to talk about the Coronavirus

Why and how you should immediately sign up to become a freelancer

Why and how (with supportive job examples) to get the word out to people you're available

Inspiring voice messages from listeners who started profitable side hustles

Different kinds of private training / teaching / coaching you can offer

How to make extra money selling what's in your house right now (that you don't want or need)

The brilliant idea my friend Monica and her husband came up with to keep their CLOSED cycling studio open for business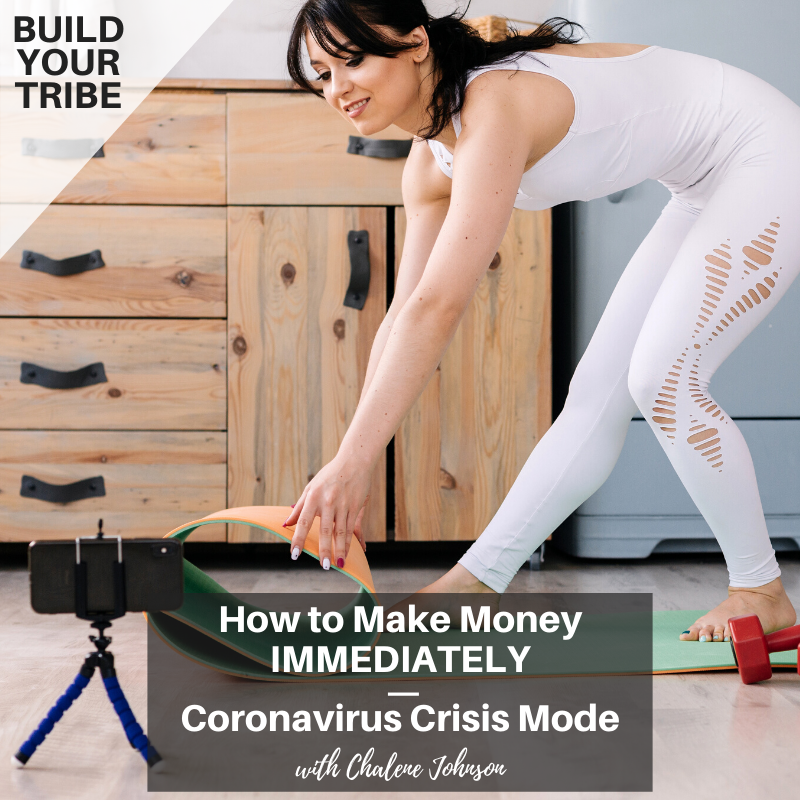 Important Links from the Show
Click here to subscribe to Build Your Tribe!
Go to Chalene.com/MyThing and see what your passion or hidden talents are! And make some extra money online!
Get Coached by Bret and I! Learn more about Push Goal Coaching
Get Your Free Report by going to IGHACKS
If you liked this episode, check out Episode #378 – Coronavirus Crisis Mode for Your Business
Leave me a message about this episode!
To submit requests for The Chalene Show: thechaleneshow@chalenejohnson.com
To submit requests for Build Your Tribe: buildyourtribe@chalenejohnson.com