We're back at it again… just as we promised! In this episode, Brock and I share super quick ways you can make money online. Specifically for those who don't want to own a business, exactly, but DO want tips on how to earn additional cash flow! Try and keep up because these tips come at you in rapid fire style! Get ready to take notes because, seriously, who couldn't use some extra cash!?
You'll find ideas around:
Private one-on-one coaching lessons

Mini coaching camps

Apps for reselling clothing

Why you should be selling on Etsy

Speaking to small groups

Skype consultations

Affiliate gear

Recruiting advice

Signing up for a Shopify account

Signing up for a freelance service

How to achieve a money mindset

and… the freedom that comes with passive income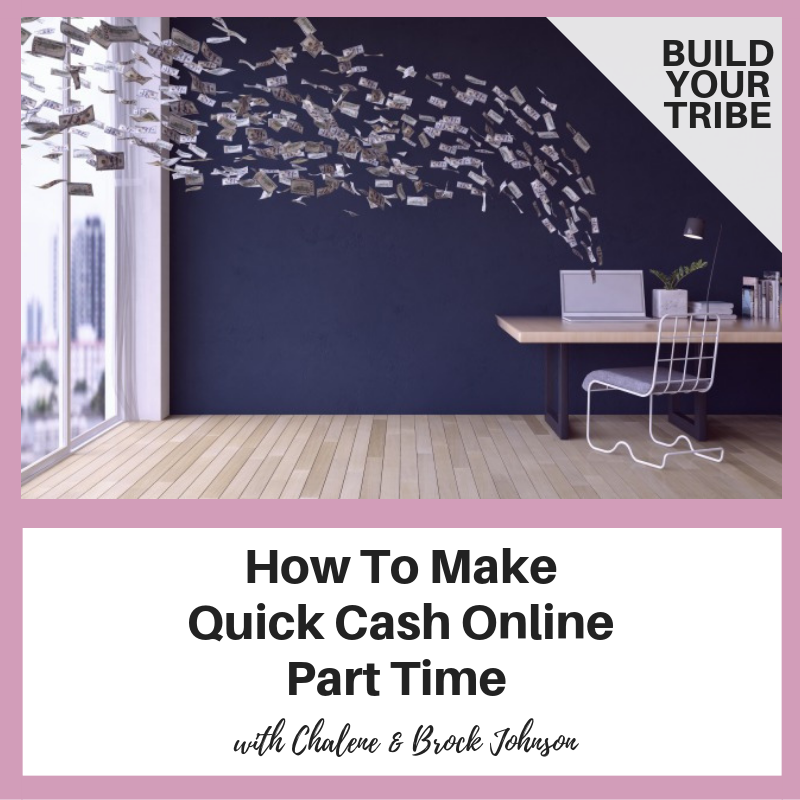 Important Links from the Show
Click here to subscribe to Build Your Tribe!
Marketing Impact Academy — a program about how to go from idea to making quick cash online to developing something that's bigger and additional streams of income, this is your go-to.
Subscribe to Brock on YouTube!
If you liked this episode, check out Episode #264 – The Key to Passive Income | Email Marketing
Leave me a message about this episode!
To submit requests for The Chalene Show: thechaleneshow@chalenejohnson.com
To submit requests for Build Your Tribe: buildyourtribe@chalenejohnson.com