Today, Brock talks with Craig Benzine — super popular YouTube creator.  In fact, his main channel is about to hit 1 Million subscribers! Brock and Craig cover a wide range of topics, including an in-depth discussion on Patreon. You'll learn how it works, the benefits of utilizing it as a second stream of income and why you don't need a huge following to make money on that platform. Craig also shares how and why he started his YouTube channels and why he is, particularly, loving the type of content he is creating today!
You'll find out…
My personal thoughts re: what we're talking about on this show during our current climate and how I plan to move forward
Different tiers that Patreon features
How Craig defines Patreon
The benefits of Patreon vs a general membership site
How Patreon has become its own sort of social media platform
How often Craig posts on YouTube & Patreon these days (between all his channels)
The perks Craig features on his Patreon
How most creators tend to utilize Patreon
Why members of Patreon are more about the creator than the perks (and how that relates to Kickstarter)
Why having a small following (on Patreon) may be more in one's favor than having a large following
Craig's mainstreams of revenue
How Craig initially began posting and producing multiple times a day on YouTube
Craig's advice to those afraid of starting on social media
Why Craig's content features less "silly nonsense" these days
Where Craig's authenticity comes from
What's next for Craig
Where Craig's inspiration for his 30 Day Challenges came from (which gave his channel new life)
The fear Craig had in the beginning of his YouTube days (and does he still have it?)
What motivates Craig, today, to create content
The transition for Craig from "regular job" to content creator
What Craig would do differently if he could go back in time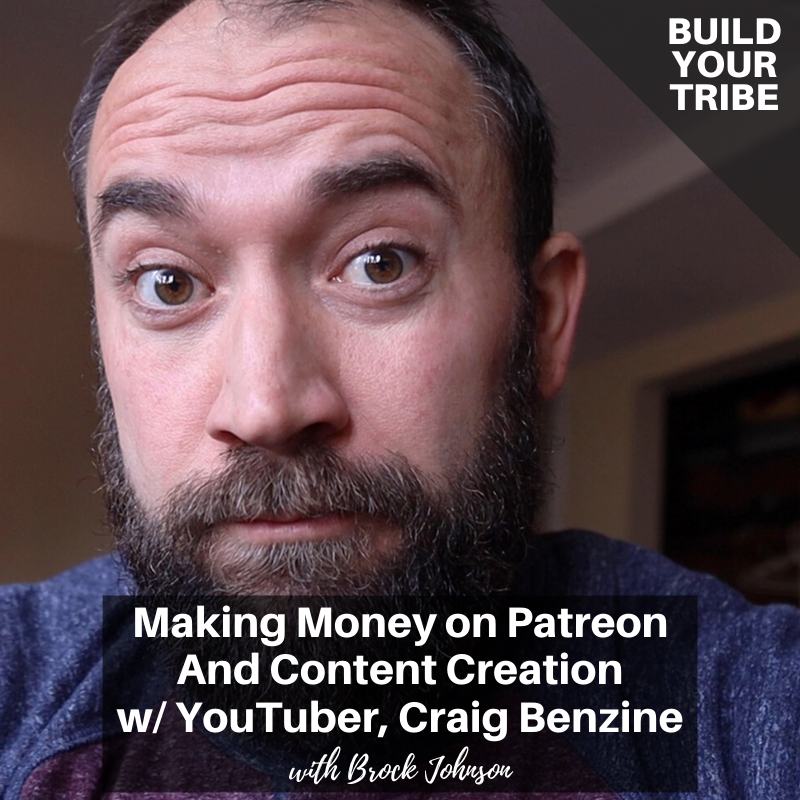 Important Links from the Show
Click here to subscribe to Build Your Tribe!
Let's Help Craig hit 1 Million Subscribers! WheezyWaiter and WheezyNews
Craig's Perfectionism YouTube Video
Support Craig on Patreon
Have you listened to last week's show — Episode #391? If not, I think it's a really powerful and needed message. What Brands Need to Say About Race and Inequality
Leave me a message about this episode!
To submit requests for The Chalene Show: thechaleneshow@chalenejohnson.com
To submit requests for Build Your Tribe: buildyourtribe@chalenejohnson.com