While the holiday season brings joy and happiness to so many, it can also be one of the most stressful times of the year. In today's episode, I'll share tips you can immediately put into action to help manage your stress levels — from family to money to expectations — and finally enjoy the holidays anxiety free!
You'll find out…
Details as to why the holidays can feel so triggering

What is a "fight or flight" response and how it relates to your childhood

The only thing you have control over in a relationship

What people who complain about gaining weight (past 40 years old) are often forgetting

Letting go of others' expectations (for the things you "should" do during the holidays)

A personal example of something I let go off during the season

W

hy you might feel stressed due to your natural introversion or extroversion

How to manage money during the holidays (when more is going out and less is coming in)

Extra ways to make money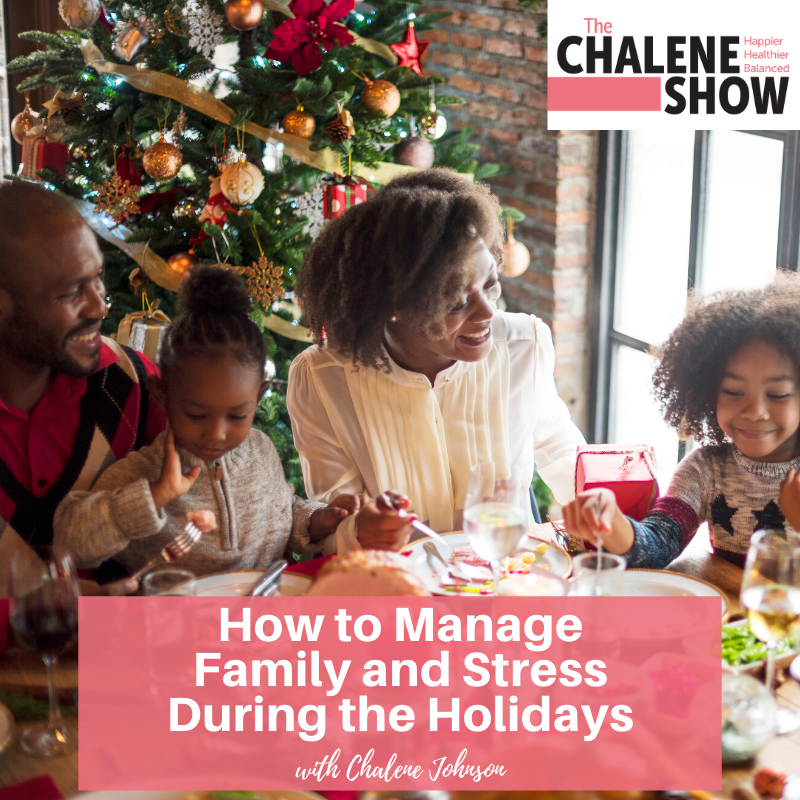 Important Links from the Show
Click here to subscribe to The Chalene Show!
Dry Farm Wines A healthy alternative for those of you who enjoy a nice glass of wine. Receive an additional bottle of wine for just one penny!
If you liked this episode, check out Episode #417 – Money Stress and Relationships
Leave me a message about this episode!
To submit requests for The Chalene Show: thechaleneshow@chalenejohnson.com
To submit requests for Build Your Tribe: buildyourtribe@chalenejohnson.com