As much as you're loving the fact that my parents, Marge and Bill, are staying with me and making for a lot of hysterical and great content, what you don't realize is all of this fun is totally disrupting my focus and productivity! For example, there was no Wednesday show! Oops. But there's good news! This entire experience has inspired today's episode… as I get to the root of staying focused when your everyday routine is turned upside down!
You'll also find out…

How often our focus toggles back and forth between different tasks

The times we tend to lose attention most often

When my "power hour" occurs, daily, and how I use it

How I combat my ADD by ensuring the space I'm using for work has little to no distractions

If it's possible to be addicted to stimulation

What 1 thing you need to do (more than any other) if you want to be productive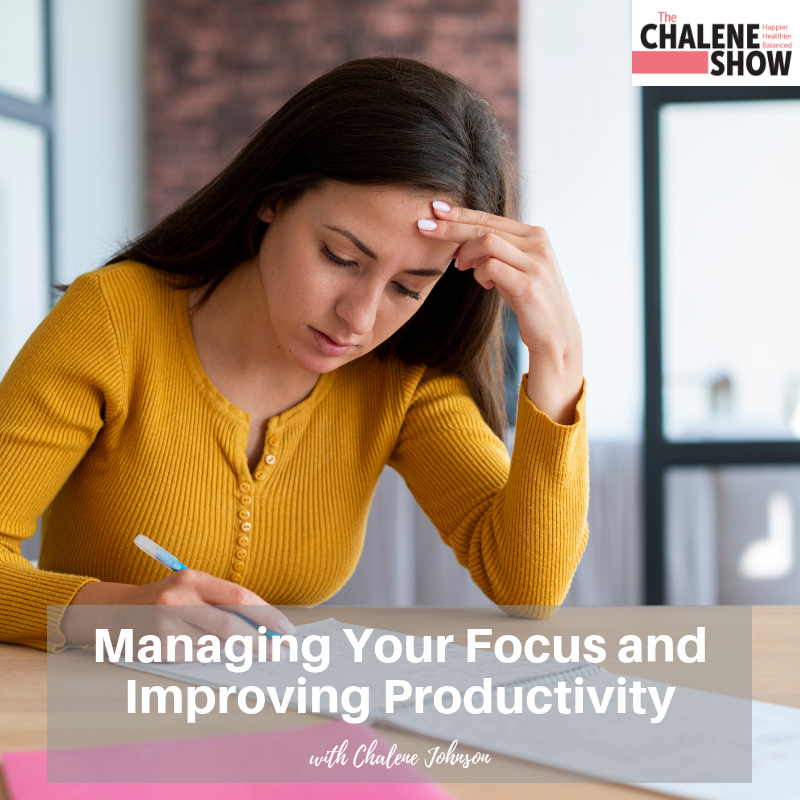 Links from today's episode:
Click here to subscribe to The Chalene Show!
If you liked this episode, check out Episode #320 – Stop Putting It Off | Top Tips to Overcome Procrastination Now
Leave me a message about this episode!
To submit requests for The Chalene Show: thechaleneshow@chalenejohnson.com
To submit requests for Build Your Tribe: buildyourtribe@chalenejohnson.com