Friday episodes have quickly become a fan favorite and this week should be no exception! I spill the tea on everything you want to know about business, family, life and — of course — Bob.
You'll find out:
The reason why there hasn't been a Lifer update in a few weeks
The mental exercise Dr. Mcayla took me through to lessen my anxiety
My recent technological hell
Update on Bret's mom
How Bret and I take on each other's emotions
Why we tell Bob unique creative stories (AKA white lies), with examples
How my faith has become strengthened through this process with Bob
Why there's no universal answer as to when to put someone in a home
The balance we currently have set up to honor Bob's life
The biggest mistake entrepreneurs make
How boxing helps my health (brain and physical)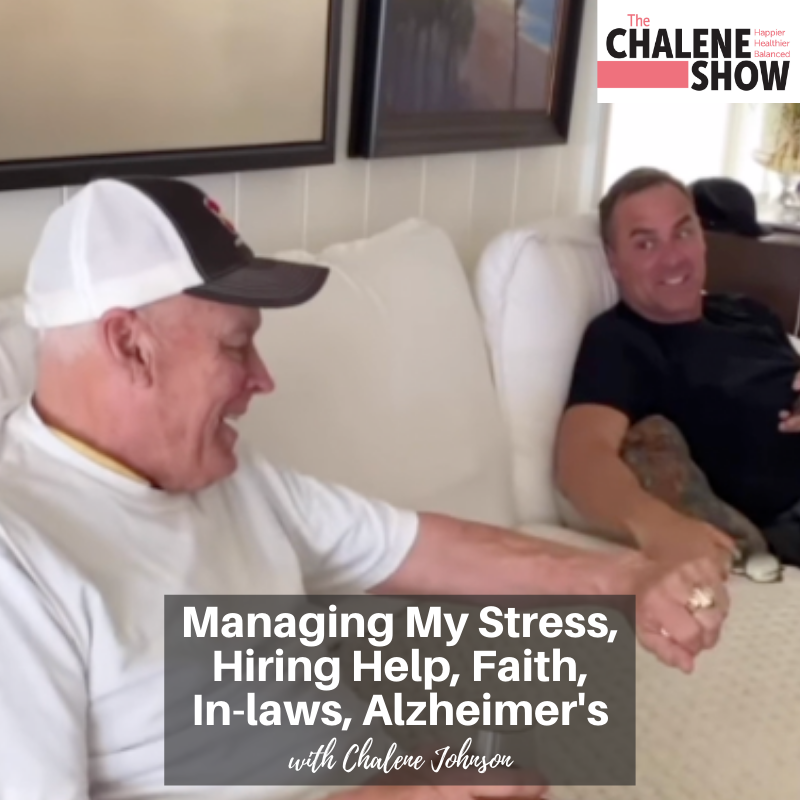 Important Links from the Show
Click here to subscribe to The Chalene Show!
Click here to rate and review!
Make sure you scroll down, tap to rate with 5 stars, and then select, "Write a Review." Then be sure to DM me with a screenshot and I'll do my best to read your review on the air! 
If you liked this episode, check out Episode #689 – A Lifer Update, From Chalene 
Leave me a message about this episode!
To submit requests for The Chalene Show: thechaleneshow@chalenejohnson.com
To submit requests for Build Your Tribe: buildyourtribe@chalenejohnson.com