I welcome Danette May — high-performance coach and mentor to millions, whose passion is to help people step into who they were meant to be. Today, Danette's newest book, Embrace Abundance, inspires the conversation. You'll hear why we should strive for abundance in all areas of life (not just finances), the inspiration for her book, and simple morning routines to manifest greater abundance in your life!
You'll find out:
The environment Danette was raised in
Beliefs/thoughts (from childhood) that were programmed in Danette's subconscious mind (that never served her)
Why abundance is your birthright
The difference between hope and abundance
How self-worth plays a role in abundance
How talking with Danette, today, made me realize I've always had a scarcity mindset re: rest/health/nutrition
What manifesting really means (from a tactical standpoint)
The undercurrent Danette attributes her growth to
What is a frequency re: your thoughts and body
An exercise to bring more (frequency of) love into your life
What is soul writing
The connection between intuition and abundance
Danette's advice for parents re: developing abundance habits in their children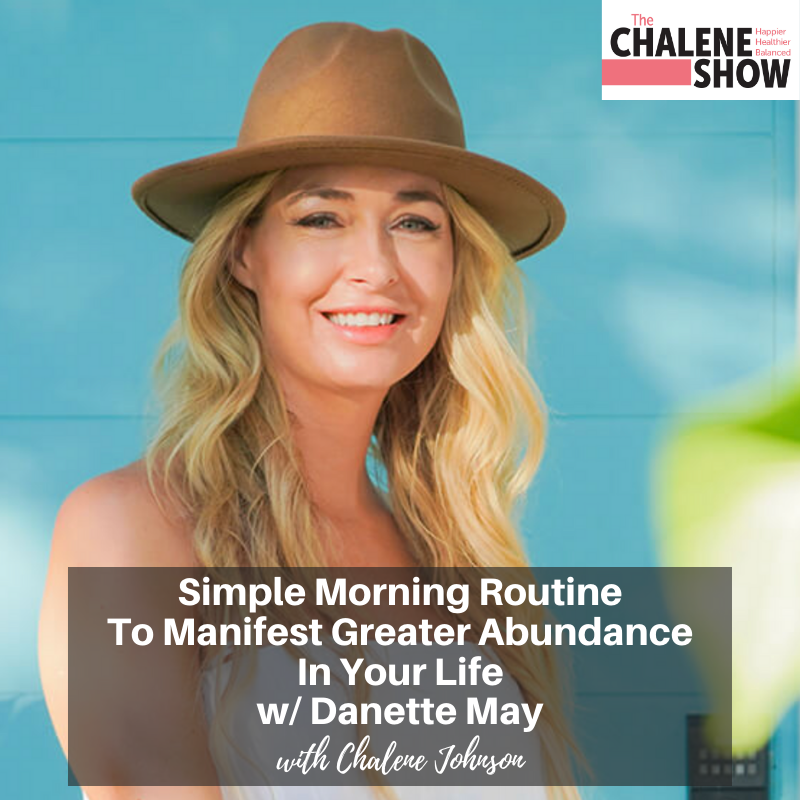 Important Links from the Show
Click here to subscribe to The Chalene Show!
Click here to rate and review!
Make sure you scroll down, tap to rate with 5 stars, and then select, "Write a Review." Then be sure to DM me with a screenshot and I'll do my best to read your review on the air! 
Check out Danette's new book, Embrace Abundance
Learn More about Danette, danettemay.com
Follow Danette on Instagram Facebook and YouTube
If you liked this episode, check out Episode #528 – 5 Ways to Stop Negative Self-Talk
Leave me a message about this episode!
To submit requests for The Chalene Show: thechaleneshow@chalenejohnson.com
To submit requests for Build Your Tribe: buildyourtribe@chalenejohnson.com