Today, I sit down with my longtime friend, Ken Kerry (co-founder of Script to Screen, the nation's leading Direct-to-Consumer agency). Ken's 12-step formula has generated more than $6.5 billion, collectively, for some of today's biggest brands, like: Beachbody, Bose, Keurig, and UFC (just to name a few). In this episode, you'll find out how to figure out what your secret sauce is, strategies for the best testimonials ever, and how his legendary 12-step formula can be applied to ANY size business!
You'll find out…
W

hat is the 1st step people miss when growing their business

Why selling your products on Amazon may result in "losing the customer's journey"

How to offer your customers a different experience than what they'll get on Amazon

How Ken helps companies dominate in their particular industries when there's so much competition

How Ken got me to think outside the box with Turbo Jam

The ins and out of what makes a testimonial pop (from both behind and in front of the camera)

What is Ken's methodology for filming testimonials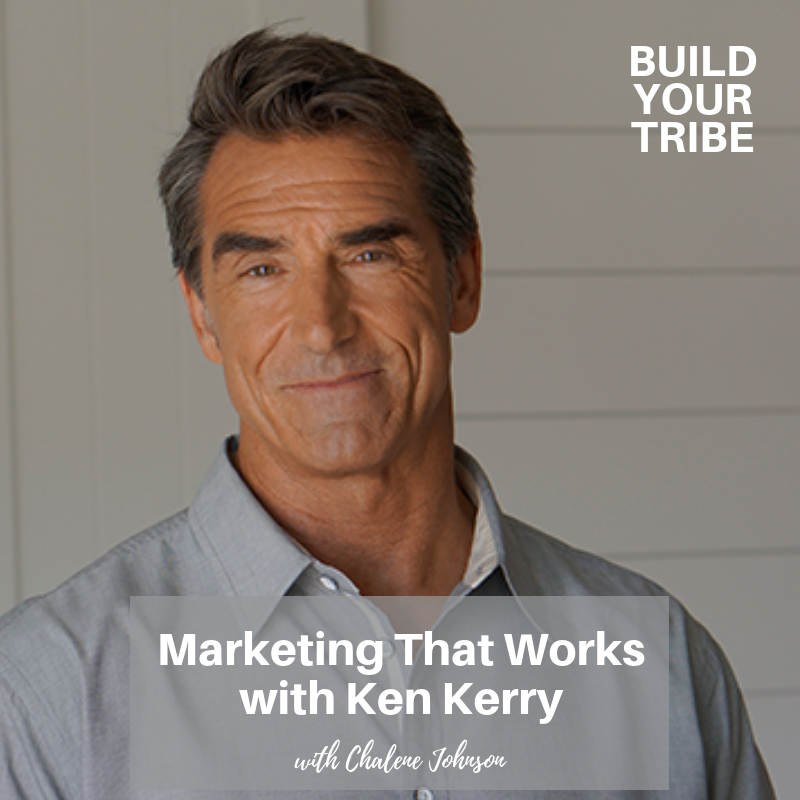 Important Links from the Show
Click here to subscribe to Build Your Tribe!
Learn More about Ken Kerry
Website: KenKerry.com
Instagram: KenpKerry
Book: This Works Marketing
If you liked this episode, check out Episode #216 – Curiosity Marketing Strategies to Blast your Social Media ROI
Leave me a message about this episode!
To submit requests for The Chalene Show: thechaleneshow@chalenejohnson.com
To submit requests for Build Your Tribe: buildyourtribe@chalenejohnson.com