Welcome to part 2 of a 2-part interview with Hasani and Danielle Pettiford. They are a married couple who specialize in helping other couples improve their marriages. Specifically, recovering and restoring a marriage after infidelity. Today's episode is geared toward the partner who has been unfaithful: what things they can do to rebuild trust, how to make sure it won't happen again, how to overcome the guilt and shame and… hopefully, save the marriage.
You'll find out:
What I remember from my wedding shower
Things to keep in mind when talking to the unfaithful partner
The biggest mistakes the unfaithful make (when discovered for their actions)
What the unfaithful spouse should recognize about causing pain in the betrayed
How much should the unfaithful reveal (once they've been found out)?
What most unfaithful partners have in common
Examples of unfaithful partners who intentionally sabotage their marriage
Thoughts on therapy for the unfaithful
Mistakes the unfaithful partner makes after full disclosure
Damaging things the unfaithful partner should avoid saying
Why/how the unfaithful needs to be empathetic
Is watching porn a betrayal?
Questions from my audience
How the unfaithful might approach concerns they have in the relationship
Signs in a marriage that, if not addressed, will lead to infidelity
The difference between quality time and physical proximity
The relationship-saving retreats the Pettifords lead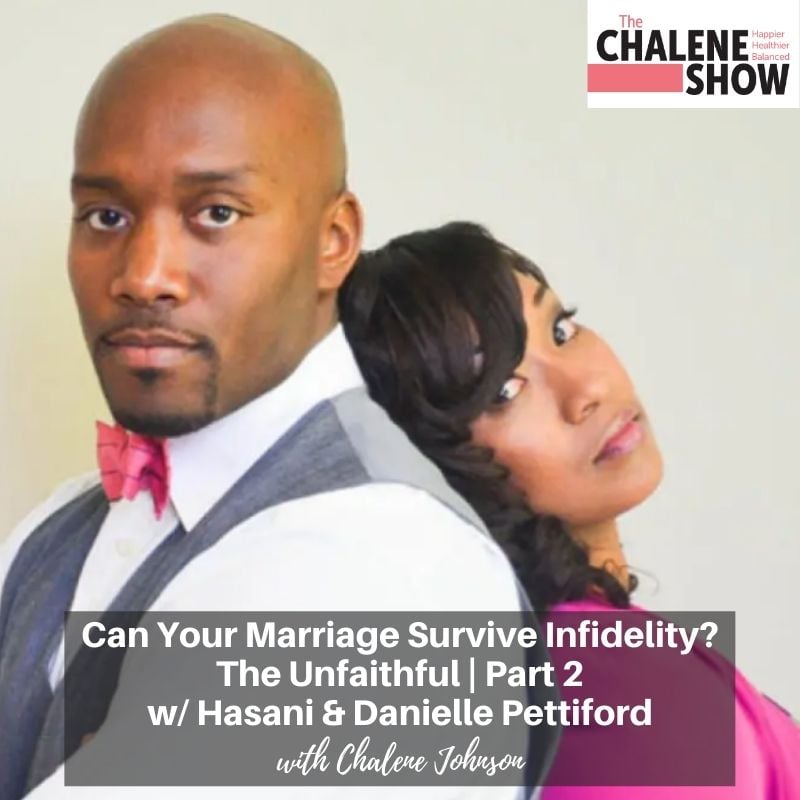 IMPORTANT LINKS FROM THE SHOW
Click here to subscribe to The Chalene Show!
Click here to rate and review!
Make sure you scroll down, tap to rate with 5 stars, and then select, "Write a Review." Then be sure to DM me with a screenshot and I'll do my best to read your review on the air!
Learn more about Hasani and Danielle at: www.Couplesacademy.org
Watch and Learn from Hasani and Danielle's Videos at their Couples Academy YouTube
If you liked this episode, check out Episode #760 – Can Your Marriage Survive Infidelity? | Part 1 The Betrayed with Hasani & Danielle Pettiford
LEAVE ME A MESSAGE ABOUT THIS EPISODE!
To submit requests for The Chalene Show: thechaleneshow@chalenejohnson.com
To submit requests for Build Your Tribe: buildyourtribe@chalenejohnson.com