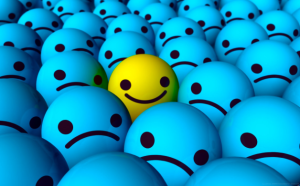 In this interview with R. Michael Anderson we talk about how to find happiness!   Michael was enjoying a life that most would view as a tremendous success, however his life lacked happiness, peace, and purpose.  Through the process he found his calling, his purpose, and now he wants to help you find yours.
Topics discussed in this episode:
– Michaels story of semi pro basketball player, to starting multiple software companies, to going through a divorce, to dealing with an addiction to drugs… to pulling himself out of it and helping others find happiness and purpose.
– How to practice, learn and master the skill of happiness.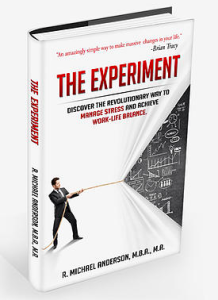 – How to deal with the judgments you place upon yourself.
– Finding your purpose and using your story to fuel your purpose.
– How to connect your spirituality and work.
– Overcome procrastination.
Links from this episode:
– Michaels Anderson's Book Website: www.experimenttoday.com
Short book description:
The Experiment: Discover a Revolutionary Way to Manage Stress and Achieve Work-Life Balance.  It's a modern-day business fable about a business owner who is separated from his spouse, out of shape, burned out, and just living a dreary life.  He bumps into a coach, and the book follows a few coaching sessions. The reader gets to learn very practical tools around living a happier and more fulfilled life. It even has exercises at the end of the chapters and free follow up videos to help implement the tools into everyday life.
– Buy book on Amazon: http://www.amazon.com/gp/product/0990660508/?tag=exejoy-20
– Executive Joy website: www.executivejoy.com
If you buy the book and e-mail a receipt to info@executivejoy.com, Michael will send you his 5 minute inspirational audio "The Procrastination Toolbox", a great way to get your butt moving (a $9.99 value).
If you buy the book AND review it on Amazon, and e-mail a screen shot of the review to info@executivejoy.com, then Michael will send you a 45 minute motivational presentation "Play BIG", about overcoming procrastination, fear, and resistance, which normally sells for $99.
Chalene Johnson's 7 Day Eat Clean Train Mean Program: www.cj7day.com
Chalene Johnson's Instagram Impact Program: http://www.chalenejohnson.com/instagram-impact/
Chalene Johnson's 30 Day PUSH Program: www.30daypush.com
BlueHost web hosting: http://www.bluehost.com/track/teamjohnson
Time Codes:
00:00 intro
0:58 Introduction of Michael Anderson
1:30 Chalene talks about her passion and purpose through Smart Success
4:00 Chalene's goal to be a focused and present mom.  That's what brings her joy and happiness.
4:30 Chalene talks about Michael and gives a brief description of his story.
5:05 He had the "things" that made his life seem perfect from the outside, but he was lacking happiness.
5:34 Joy is a skill
5:40 Michael joins Chalene on the podcast
6:49 Michael's story and how he found himself without internal joy and happiness
7:27 A Masters in Spiritual Psychology
8:00 Michael created Executive Joy
8:45 I learned to have gratitude.  My very difficult past gave me credibility when talking to others going through the same thing.
9:40 When drugs entered Michael's life
10:26 everything is a projection of our relationship with ourselves
10:51 one of the most powerful things we can do is to forgive ourselves.
12:00 Michael's biggest learning moment in his life
14:30 the process of forgiveness
15:20 the energy required to work one on one with someone
16:35 being raised with a parent who was prideful
17:22 60-80% of our behavior comes from how we were raised
18:15 honor those who complement you
20:00 Michael's view on entrepreneurship and the risk involved.
21:24 the challenges of owning your own business
21:55 Question: how does someone find joy and purpose?
22:30 you can have multiple purposes
23:20 don't be scared to change your environment
26:20 Michael's book Experiment.  When we view things as an experiment, it removes the fear and failure. The only way to fail at an experiment is to not do it.
27:23 response to Michael's book
28:00 Question: Michael are you living the life you've designed and want?
29:08 Spirituality and its connection to work
30:37 change your perspective
32:08 Question: how do I know I'm in the wrong place?
33:20 how to become a member of Michael's tribe