Today, I interview Adi Arezzini, CEO and co-founder of Teami Blends. At the age of 23, while serving in the Israeli Army, Adi experienced a lot of digestive issues. So, with a background in health and fitness, she set out to find a natural solution to her angry digestive system. And 5 years ago, with the help of her co-founder, Teami Blends was born! Adi is down to earth AND a total go-getter! I know you'll fall in love with her just like I did!
You'll find out…

Why Adi didn't go to college

The money mindset Adi grew up around

What values around money does Adi anticipate she will pass on to her kids one day

Adi's experience / training in the Israeli Defense Forces and how it shaped her for the future

How did Adi get into fitness after moving to the United States after serving in the IDF?

Why did Adi create her own business after having a successful run in many aspects of personal training

When did Adi's digestive issues begin and the course of action she took to learn and conquer

The beginning stages of Adi's business, including how she met her business partner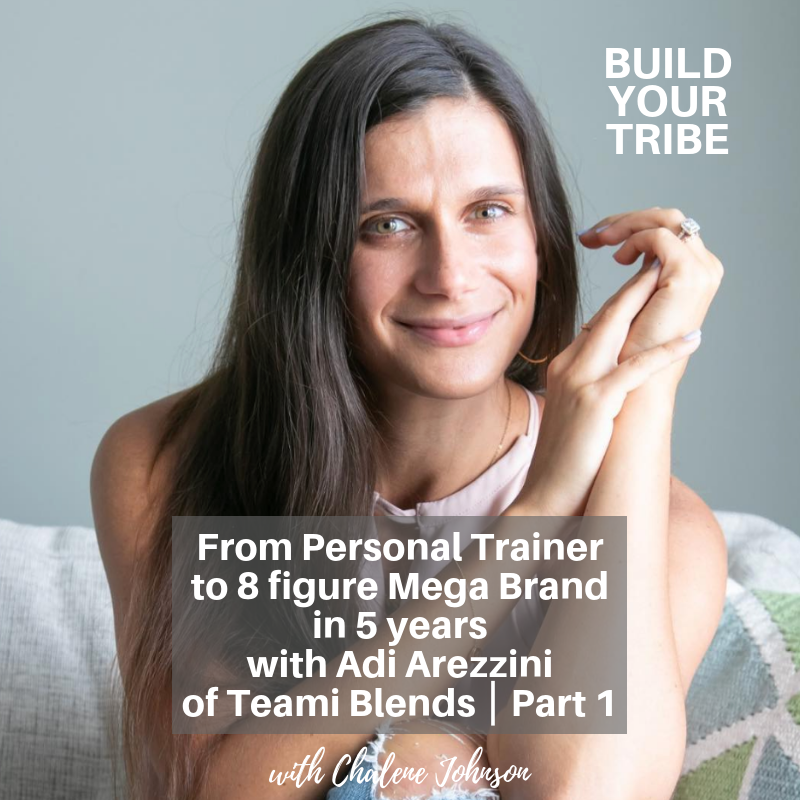 Important Links from the Show
Click here to subscribe to Build Your Tribe
Follow Adi on Instagram
Follow Adi on Facebook
Website: teamiblends.com
Follow Teami Blends on Instagram
Follow Teami Blends on Facebook 
But be sure to go to IGHACKS to sign up for the free IG report and video series of the formula we use at Team Johnson when it comes to selling on social media.
If you liked this episode, check out Episode #256 – Identifying What Makes Your Brand Unique
Leave me a message about this episode!
To submit requests for The Chalene Show: thechaleneshow@chalenejohnson.com
To submit requests for Build Your Tribe: buildyourtribe@chalenejohnson.com