Parenting is, perhaps, the most humbling job imaginable — with so many potential pitfalls when it comes to raising a good human. While it's impossible not to mess up as parents, from time to time, what really matters is how we deal with it moving forward. Today, I welcome back Dr. Mcayla Sarno to discuss how to repair possible hurt or damage that we, as parents, may have caused our children.
You'll find out:
The biggest mistakes parents mistake when admitting to messing up
How to handle moments of frustration when your kids are very young
How to apologize the right way (as a parent)
Why being consistent as a parent (in your actions and words) is so important to kids
Why / when saying I love you to your kids loses its importance
The conscientious decision Bret and I made re: yelling at our kids
How to say sorry to your kids without losing their trust
The impact yelling and shouting has on your children
How to change the dynamic in the home (if your pattern has been to yell at your kids)
What we're teaching our children when we do say I'm sorry
What to ask from your kids, if anything, after you apologize
What happens when parents don't take responsibility for their actions / mistakes
How we can become an accomplice even when we don't think we did anything wrong
How to handle when your adult child explains something you did wrong as a parent
The most painful thing you can hear as a parent (from your child)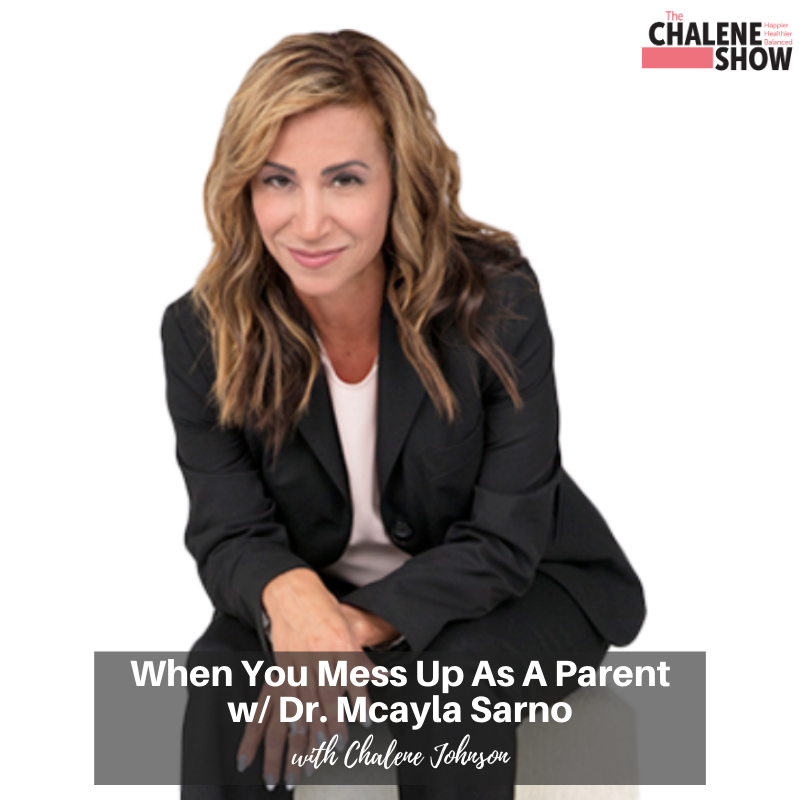 Important Links from the Show
Click here to subscribe to The Chalene Show!
Click here to rate and review!
Make sure you scroll down, tap to rate with 5 stars, and then select, "Write a Review." Then be sure to DM me with a screenshot and I'll do my best to read your review on the air! 
Learn more about Dr. Mcayla at, DrMcayla.com
Follow Dr. Mcayla on Instagram @drmcayla and be sure to send her a DM so you can join her next group that helps deal with Anxiety!
If you liked this episode, check out Episode #586 – How to Help Your Kids Cope with Change Uncertainty and Disappointment
Leave me a message about this episode!
To submit requests for The Chalene Show: thechaleneshow@chalenejohnson.com
To submit requests for Build Your Tribe: buildyourtribe@chalenejohnson.com