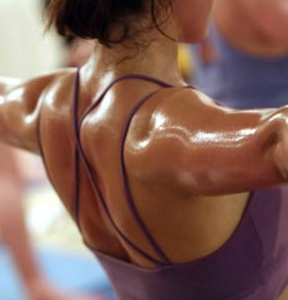 Bad news: Motivating yourself to workout can be difficult (#duh). The good news is that, once you've driven to the gym or taken that first step on your run, everything else will be a piece of cake! In this episode, I give you the motivation you need to get moving.
There definitely are days where I do not feel like working out. I am human and sometimes I just cannot get my mojo going. But there are some great tips I've learned along the way to keep myself inspired and motivated to stay consistent. Today, I want to share those with you!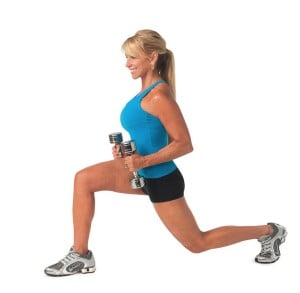 Listen, working out is better than the best drug on the market… period! End.. of.. subject! I will not argue with you about this 🙂
To be honest, I workout everyday because I don't want to go to jail. When I don't workout I am not as kind, patient, or happy. When I DO workout, nothing can squash my high, nothing can bring me down! It allows me to feel more focused, energetic, confident.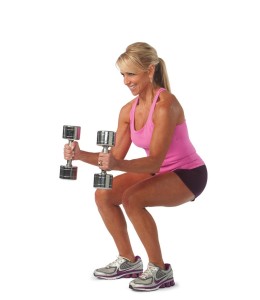 I know you've heard me talk about the benefits of working out multiple times… so today episode is not about that. Today's episode is what I want you to listen to on the days you feel like NOT working out. This episode will give you the inspiration to get moving!
MY GO-TO TIPS:
1. Don't think about the struggle to get through that last set, think about how amazing you feel after your done! Remind yourself that you are not the person that sits on the couch and just complains. You are an action taker.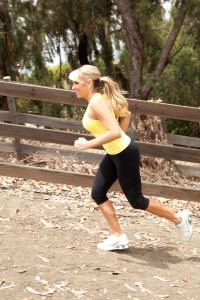 2. Dedicate just 5 minutes, if at the 5 minute mark you decide that you're just not enjoying it, I give you permission to stop. But I bet you that you won't 🙂
3. Start your day in your workout clothes. Put your workout clothes on right when you get up. This gets you in the mindset to get your blood pumping early in the day.
4. Create a playlist that gets you in the mood to get going!!! I can't tell you how much this helps me. I have a playlist only phone that I bust out and turn up any time I just feel blah. The music makes me want to dance and move my body!!! Make a playlist like this for yourself.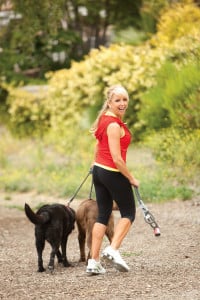 5. Take screen shots of motivational images and favorite them in your phone; then look at those photos when you need some additional motivation.
6. Make a list of physical activities that you enjoy doing. If that means you just go for a nice walk and listen to a podcast, then do that! Steady state moderate cardio is great for you and your body too! You do not need to go hard all the time.
7. Invest in a new gadget that motivates you to move your body! For example a bodybug or Nike watch… you don't need to spend a lot, but find something that gets you excited to sweat.
8. Get a partner in crime. Having an accountability partner will keep you dedicated on the days you just don't want to do it.
Here are links to some of the things I mentioned in my tips above:
Spotify – https://www.spotify.com/us/
Bodybug – https://jawbone.com/store/fitness-trackers
NIKE Fuel Band – http://www.nike.com/us/en_us/c/nikeplus-fuelband
GarageFit (where my #FitFamily and I workout) – https://www.facebook.com/video.php?v=10152987275821449&l=3163692372528732604
LEAVE ME A VOICE MESSAGE >>> CLICK HERE
LEAVE ME A REVIEW >>> CLICK HERE
OTHER HELPFUL LINKS:
Marketing Impact Academy: www.marketingimpactacademy.com
I offer this academy only once a year. If you want to know how to build and run an online business without it running your entire life or dragging you into debt, this program is for you! If you miss registration, just go to the link and put yourself on our list so we can notify you right when the program is re-released.
Chalene's Courageous Confidence Club: www.courageousconfidenceclub.com
This program gives you the tools you need to build confidence in every area of your life. You are supported by a group of people who are going through the program with you and are a sounding board for decisions and opportunities. This program will get you unstuck from your current situation and will teach you the steps needed to get your life in the direction you want!
For help with goal setting and determining your life's priorities, check out Chalene's 30 Day Push Program: www.30daypush.com
For health and fitness advice from Chalene, head to www.cj7day.com to download her FREE program with complementary workout videos!
Chalene's Social Media:
Chalene on Facebook: www.facebook.com/chalene
Chalene on Instagram: instagram.com/chalenejohnson
Chalene on Pinterest: www.pinterest.com/chalenejohnson
Chalene on Twitter: www.twitter.com/chalenejohnson