What if you (or a loved one) were told you only had 18 months to live? This is exactly what happened to Darren Delvaux — husband of my very close friend, Jen. I'm sharing with you today an episode from their podcast, Mr. Worldwide and His Bride. In this episode, the Delvauxs tell the story of when Darren was given the news he only had 18 months to live. The amazing takeaways you'll hear are sure to prove helpful to anyone experiencing medical issues — whether your own, a friend, or family member. Be prepared for a tremendously touching and inspiring look into one couples way of dealing with something so difficult. 
You'll find out:
The symptoms (and story surrounding) that led to Darren seeking medical attention

How Darren handled his initial prognosis

Jen's #1 tip in looking for a doctor

Why it's crucial to wait for the

pathology

How your attitude and overall health play a big role in healing

The advancements in medical technology (and how they've played a role in Darren's health)

Why you should listen to your body (AKA the doc may not be right)

How and why Darren's outlook on his prognosis has changed over the years

Why Darren insisted on going to his most recent doctor's appt without Jen

What Darren has done for his last 2 surgeries which he feels really helped him beat his prognosis

The time I made Jen film Darren snowboard shirtless (too funny)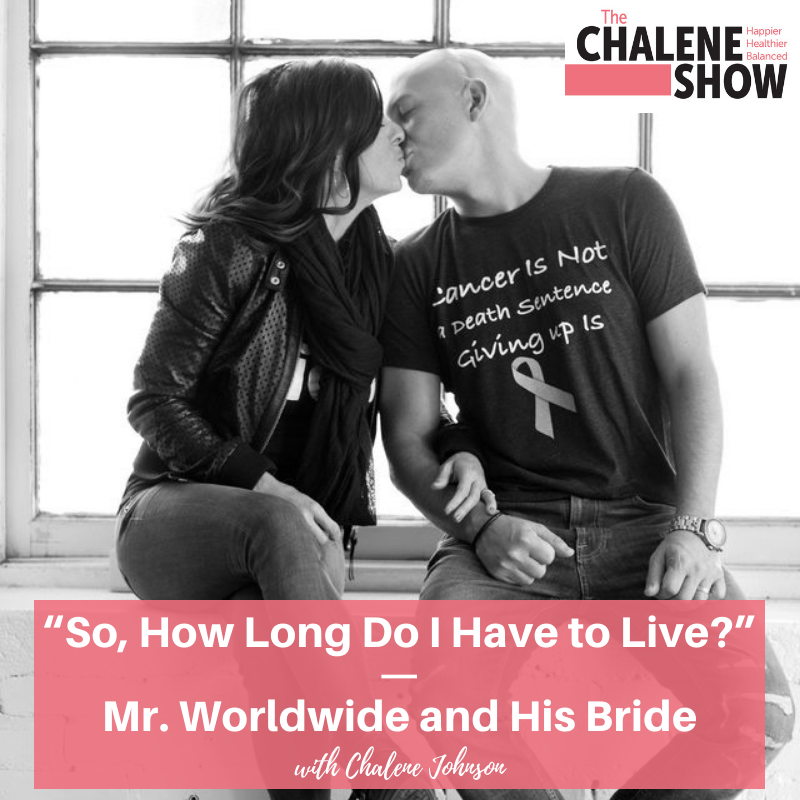 Important Links from the Show
Click here to subscribe to The Chalene Show!
Be sure to Subscribe to the Podcast: "Mr. Worldwide and His Bride"
Mr. Worldwide and His Bride: Instagram
Download Darren and Jen's "Top Cancer Tips" at: www.topcancertips.com
Living with Cancer Facebook Group
If you liked this episode, check out Build Your Tribe Episode #340 – eBook and Audio book Selling Strategies
Leave me a message about this episode!
To submit requests for The Chalene Show: thechaleneshow@chalenejohnson.com
To submit requests for Build Your Tribe: buildyourtribe@chalenejohnson.com