On today's Quick Tip Tuesday, I share my personal framework — which I call, "The Five Minute Formula" — to prepare for a presentation. This basic template can be used to convey an idea or solve a problem wherever you're speaking — whether it be webinars or Instagram Stories! 
Now,  be sure to listen to Thursday's episode where both Brock and I share our own individual, more in-depth, formulas for preparing to sell to an audience from the stage or from video!
You'll find out…

Why you must be relatable (immediately) when speaking to your audience

What is identifying a shared problem

The value of making a quick promise when you're speaking

What kind of authority (i.e., credentials) you should establish for yourself

Why it's imperative to declare the "problem" and how you solved it

The rule of threes and fives

Why you have to describe what's possible if the problem is solved and what happens if it's not

One of the biggest mistakes people make when speaking — whether it's from the stage or Facebook Live

Why your talk should end with a Call To Action (and it need not be a sell)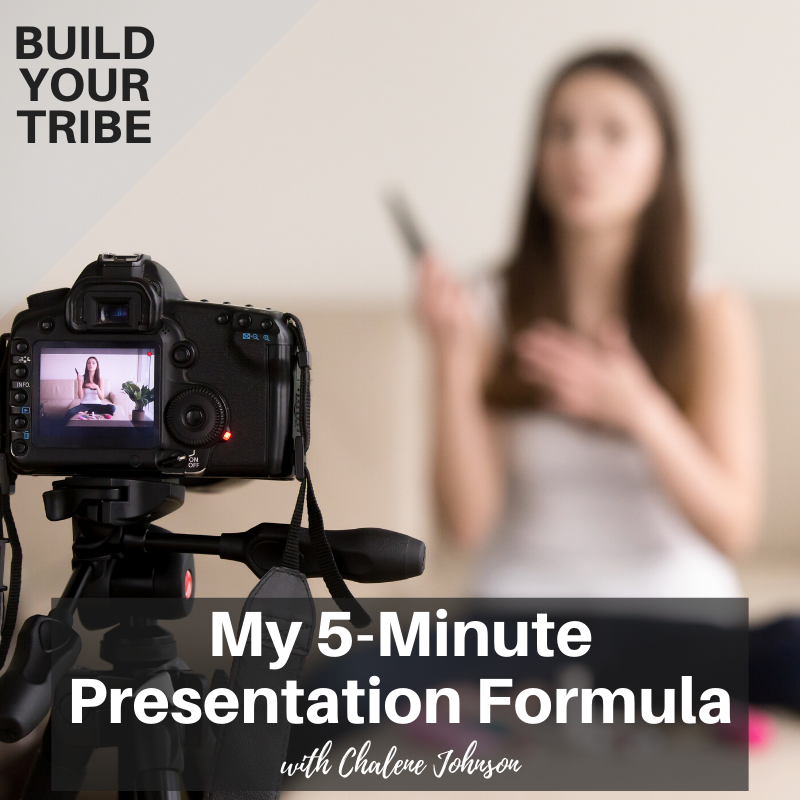 Important Links from the Show
Click here to subscribe to Build Your Tribe!
Get Your Free Report by going to IGHACKS
If you liked this episode, check out Episode #297 – Be in Demand as a Speaker and Brand Building with Live Events | Inside the Green Room with Pete Vargas
Leave me a message about this episode!
To submit requests for The Chalene Show: thechaleneshow@chalenejohnson.com
To submit requests for Build Your Tribe: buildyourtribe@chalenejohnson.com