It has always been my fantasy to do an advice-style podcast. Well, today I'm living my best "Dear Abby" life! I recently hit up the PodSquad (on Facebook) to ask if anyone needed some tough and true advice. In this episode, you'll hear me tackle those juicy questions!
#WhatWouldChaleneDo
The following questions I address have been paraphrased:
The guy I'm dating (and like) is in county jail and is owning up to his bad choices. So, is it wrong to date other, more stable, guys in the meantime?

Is getting your libido back a common side-effect of 131 Method?

How do I release trauma (details provided) from my childhood and create an amazing life?

I'm 55 and — with no help — raising my five-year-old grandchild, plus caring for my 85-year-old dad, full-time. Do I put my dad in a home? Do I homeschool my grandchild? I feel selfish for wanting my own life.

My husband's lack of support for my healthy lifestyle choices has worn me down.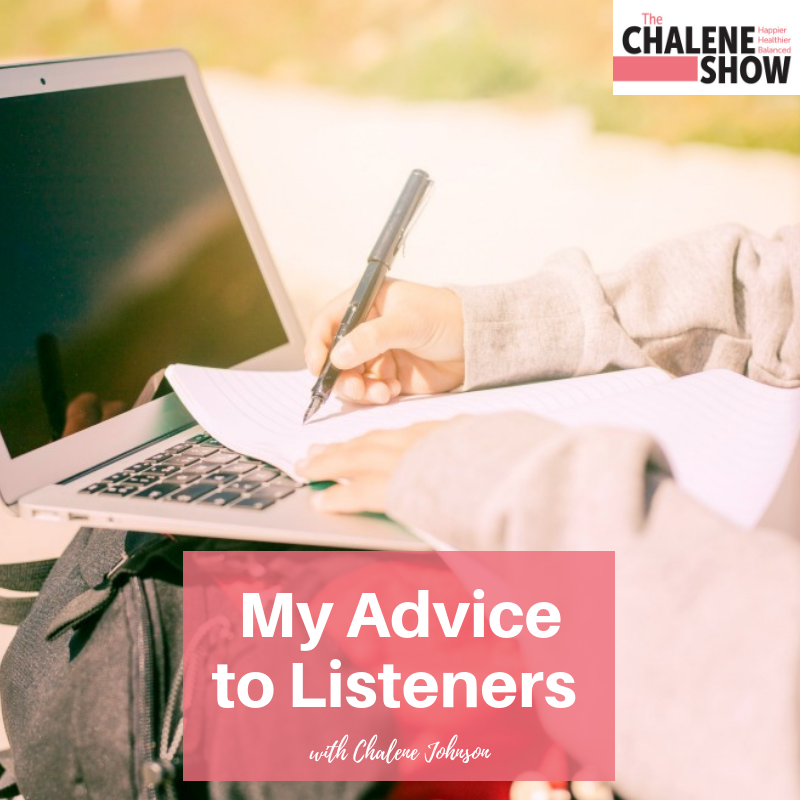 Are you in the PodSquad yet? If not, what are you WAITING for? JOIN HERE!
Important Links from the Show
Click here to subscribe to The Chalene Show!
Subscribe to Build Your Tribe on iTunes!
Subscribe to Build Your Tribe on Spotify!
Viome.com/chalene (for an amazing discount)
DryFarmWines.com/Chalene (for a penny bottle)
If you liked this episode, check out Episode #292 – How to Love Negative Feedback
Leave me a message about this episode!
To submit requests for The Chalene Show: thechaleneshow@chalenejohnson.com
To submit requests for Build Your Tribe: buildyourtribe@chalenejohnson.com