I continue to be overwhelmed by the amount of messages I receive about my parents, Bill and Marge. Mostly, that you want a lot more of them on my podcasts. Well, you're in luck! Today, my dad, Bill Melvin, interviews me! His questions prove super interesting and unique… making for a surprising, funny, and, at times, deep conversation. This episode is truly unlike anything I have ever done!
Some of our conversation covers….
One big mistake I've made in my life that I would change if I could

How my dad taught me the value of things, from money to antiques

How family heirlooms seem to be a thing of the past

In what order of significance do I place love, honesty, loyalty, happiness, and money?

How important do I (and Bill) think college is to success in life

How my childhood has impacted my life

The most important value my parents instilled in my siblings and I

Just how much of a wild child I might've been

How being the first born affected my life (and that of my siblings)

Memories of my grandparents

How important dance has been in my life

The role music has played for me over the years

My need to be creative and constantly improve upon it

The time my parents enrolled me (as a 4th grader) in Toastmasters and why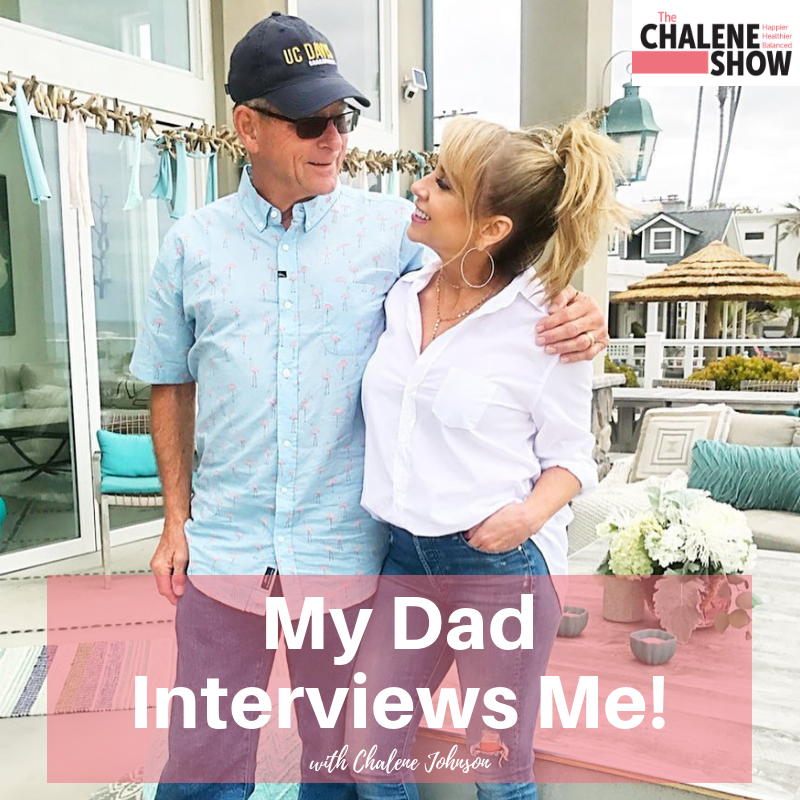 Important Links from the Show
Click here to subscribe to The Chalene Show!
If you liked this episode, check out Episode #465 – A Convo with My Mom and Dad on How to be Married for a Century
Leave me a message about this episode!
To submit requests for The Chalene Show: thechaleneshow@chalenejohnson.com
To submit requests for Build Your Tribe: buildyourtribe@chalenejohnson.com