Welcome to the 2nd part of my interview with Naveen Jain (audacious entrepreneur, dreamer, innovator, and disruptor). On today's episode, you'll hear a much more personal side to Mr. Jain as he discusses what brings him his greatest non-work related joy, his vision for retirement, and the definition of success he and his wife are passing on to their children. But because this is Build Your Tribe, you'll also get lots of scoop on the business and entrepreneurial side of things … as Naveen shares why he started his revolutionary company, Viome, how / why he developed his current (and surprising) pricing structure, what question you should always be asking yourself as an entrepreneur, and so much more!
You'll also learn:
One of the most powerful words in the human language and why

How and why the educational system needs to be rethought

How we get preventable chronic diseases

Why Naveen chose the name Viome

Why Viome's main competitor failed

Why there's no value in trying to make money from Viome (which can be applied to YOUR business)

H

ow you scale whatever is you're doing and stay focused on your mission (using Facebook and Google as examples).

I ask Naveen a personal question about spreading the word on 131 Method

The simple answer to being successful in business

Why Naveen constantly gives out his personal email (and if he really reads / responds to them)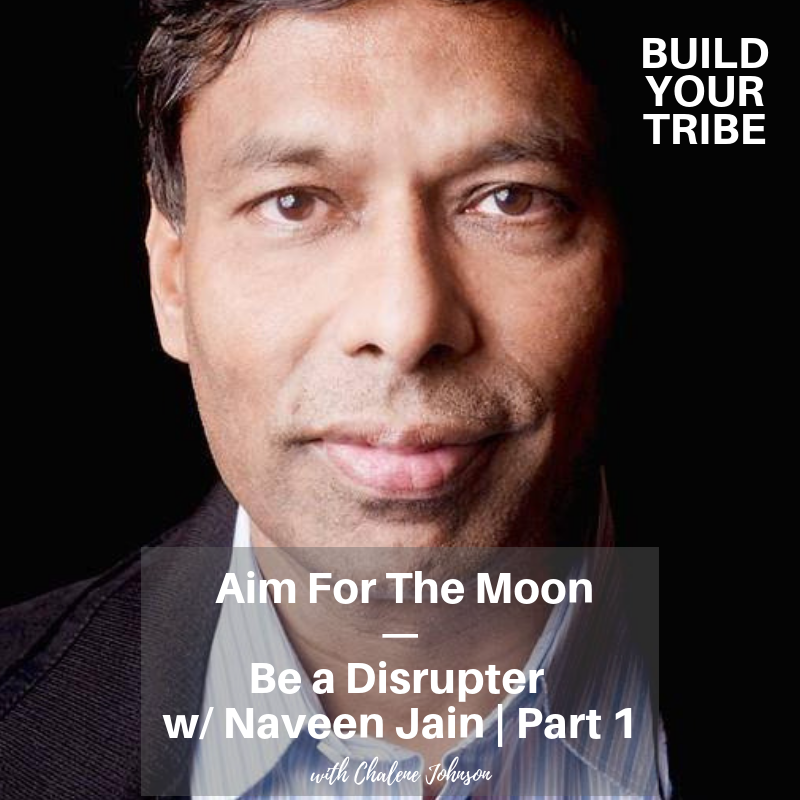 Important Links from the Show
Click here to subscribe to Build Your Tribe!
Get to the bottom of what foods are right for you and discover how optimizing the activity of your gut can dramatically improve the condition of your health. For a special discount hear to chalene.com/VIOME and enter code PHASEITUP
Leave Naveen a message on Instagram
Follow Naveen on Facebook
Check out Naveen's Website
Listen to the Interviews with Naveen on The Chalene Show:
REVOLUTIONARY GUT MICROBIOME TESTING WITH NAVEEN JAIN OF VIOME, PART 1
REVOLUTIONARY GUT MICROBIOME TESTING WITH NAVEEN JAIN OF VIOME, PART 2 
Listen to more episodes of "Beyond 8 Figures" Podcast!!
Leave me a message about this episode!
To submit requests for The Chalene Show: thechaleneshow@chalenejohnson.com
To submit requests for Build Your Tribe: buildyourtribe@chalenejohnson.com