In this CarSmart episode, you'll be a fly on the wall (or in the car, to be exact) as Bret and I debate our way to an appointment. Listen, as I try to defend my reverse-engineering-time theory, admit that I'm a "time optimist," and disclose my thoughts on a 30-day digital detox (which I'm considering)! God bless, Bret… he continues to struggle with my time management skills. And I have no idea why. Get ready to laugh!!!

You'll also hear…
The details behind how I reverse engineer time

What is a "time optimist" (which I am)

Why and how I need to be better at being on time

What I think about being too early

Examples of my ADD and how I easily get distracted

Whether or not I would consider a 30-day digital detox and what that would look like

The differences between how teens and (older) adults regard their phones and social media, in general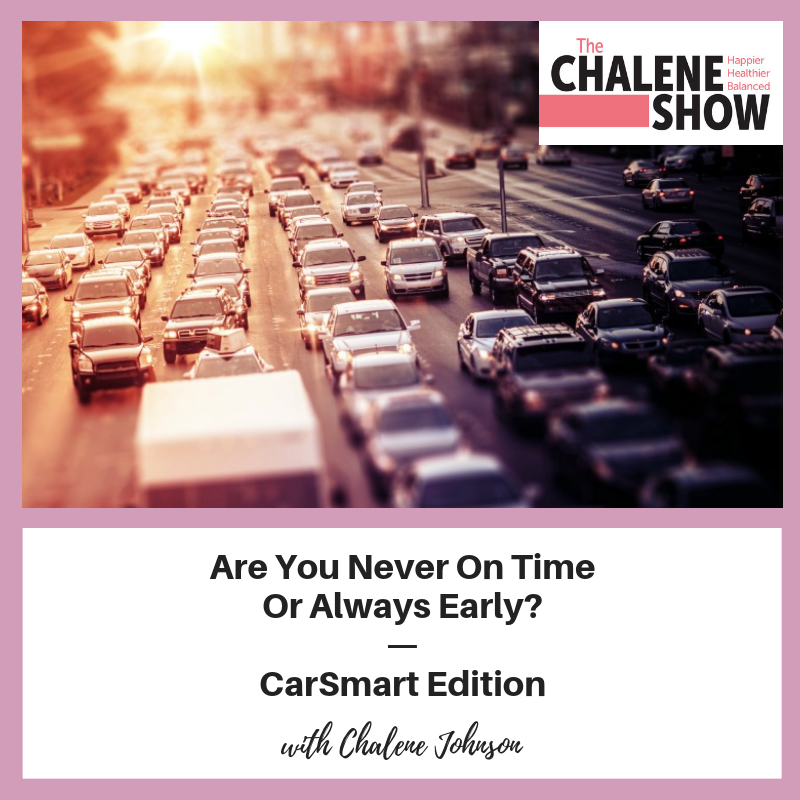 Important Links from the Show
Click here to subscribe to The Chalene Show!
Pre-Order your 131 Method Book!
Free Series on Mindset when you enter your ORDER # After Purchasing The Book
Grab tix for The Chalene Show Live in Los Angeles on April 18th!
If you liked this episode, check out Episode #302 – How to Stop Being Late Or Get Someone Else to Be On Time
Leave me a message about this episode!
To submit requests for The Chalene Show: thechaleneshow@chalenejohnson.com
To submit requests for Build Your Tribe: buildyourtribe@chalenejohnson.com