Are you intermittent fasting for too many hours? Maybe you've been on the Keto diet longer than you probably should be? If so, you and I share even more in common. Today, I'll open up about my personal diet and shortcomings when it comes to daily nutritional habits. You'll also hear something new I've been experimenting with when it comes to diet phasing.
You'll learn:
The benefits of diet phasing and how it varies per person

The different phases (and how they work) in 131 Method

How I intermittent fast

Details on the new diet phase I'm currently testing out

Why w

hatever belief is in your head about how to eat, your body has been programmed to adapt

How and why many people who think they're eating Keto actually aren't

What has complicated how we eat today

Why I encourage you to switch things up if you're intermittent fasting and/or doing Keto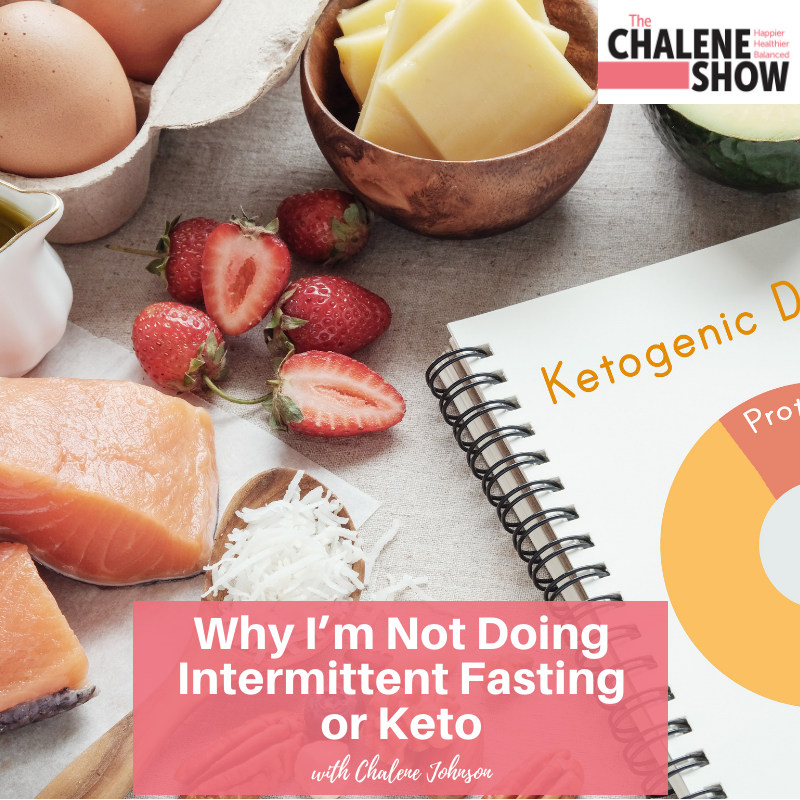 Important Links from the Show
Click here to subscribe to The Chalene Show!
If you liked this episode, check out Episode #447 – Intuitive Eating vs Informed vs Restrictive Eating
Leave me a message about this episode!
To submit requests for The Chalene Show: thechaleneshow@chalenejohnson.com
To submit requests for Build Your Tribe: buildyourtribe@chalenejohnson.com