Today's topic is super relatable as it involves something we've all dealt with — Imposter Syndrome. In this episode, I'll break down this particular kind of chronic self doubt and how to identify it in yourself. In addition, you'll be given the tools, resources and research that'll help you take control of this limiting belief and, eventually, overcome Imposter Syndrome altogether!
You'll find out…
Exactly what Imposter Syndrome is
The first time I remember feeling like an imposter
Bret's term which relates to Imposter Syndrome
Additional moments in my life where I felt like an imposter and why
The debating feelings associated with Imposter Syndrome
If this syndrome is experienced more by women or men
How social media is exacerbating this issue
My opinion on "fake it till you make it"
The feelings which lay underneath Imposter Syndrome
The positive and negative ways to cope with Imposter Syndrome
Why having Imposter Syndrome can be a good thing
The phrase to keep repeating to yourself to help overcome Imposter Syndrome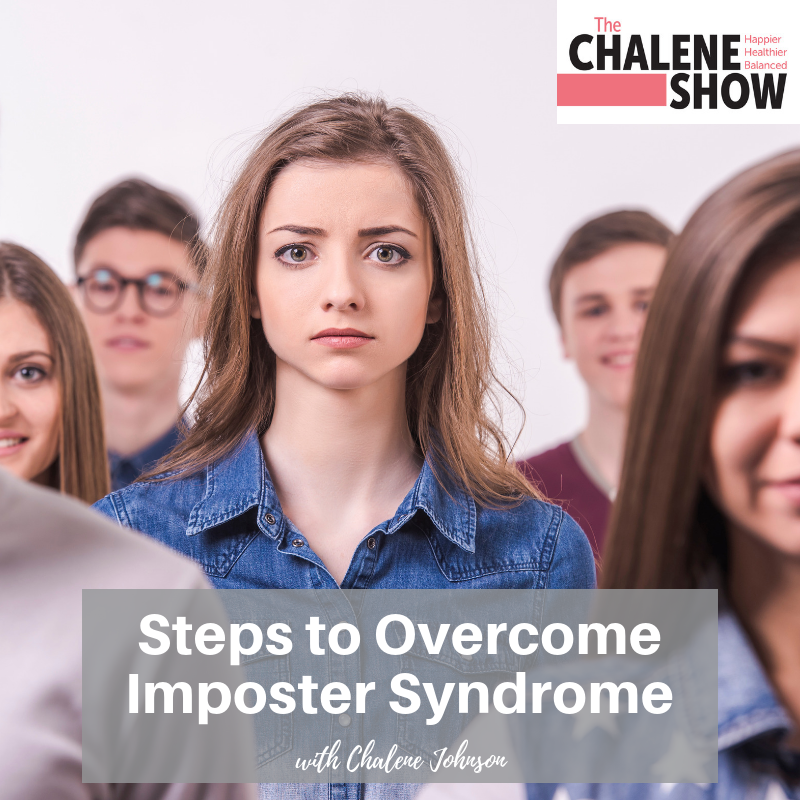 Links from today's episode:
Click here to subscribe to The Chalene Show!
Listen to Chalene's podcast series on organization…
If you liked this episode, check out Episode #343 – Increase Willpower in 5 Steps
Leave me a message about this episode!
To submit requests for The Chalene Show: thechaleneshow@chalenejohnson.com
To submit requests for Build Your Tribe: buildyourtribe@chalenejohnson.com