Did you know that 80% – 90% of us experience some sort of social anxiety? Even those people who appear super outgoing / confident in public gatherings can be victim to some variety of awkwardness in certain situations. In this episode, I'll explain the different types of social anxiety and share legitimate strategies to help you overcome them!
You'll also find out…
Why you may not even realize YOU suffer from social anxiety

Symptoms of social anxiety

How and why

social anxiety in certain social situations doesn't necessarily make you a shy person

Lots of general (and personal) anecdotes about a variety of social situations where nervousness might kick in and how to cope

Why YOU are creating YOUR reality with YOUR own perception

The power of authenticity

Why I was often insecure working out at a public gym and how I overcame it

Why I used to ask all the questions in conversations, but didn't leave room for anyone to ask me anything in return

The benefit of being told "no" 

My challenge to you to get better at something (your choice)

When you should consider seeing a good therapist for your anxiety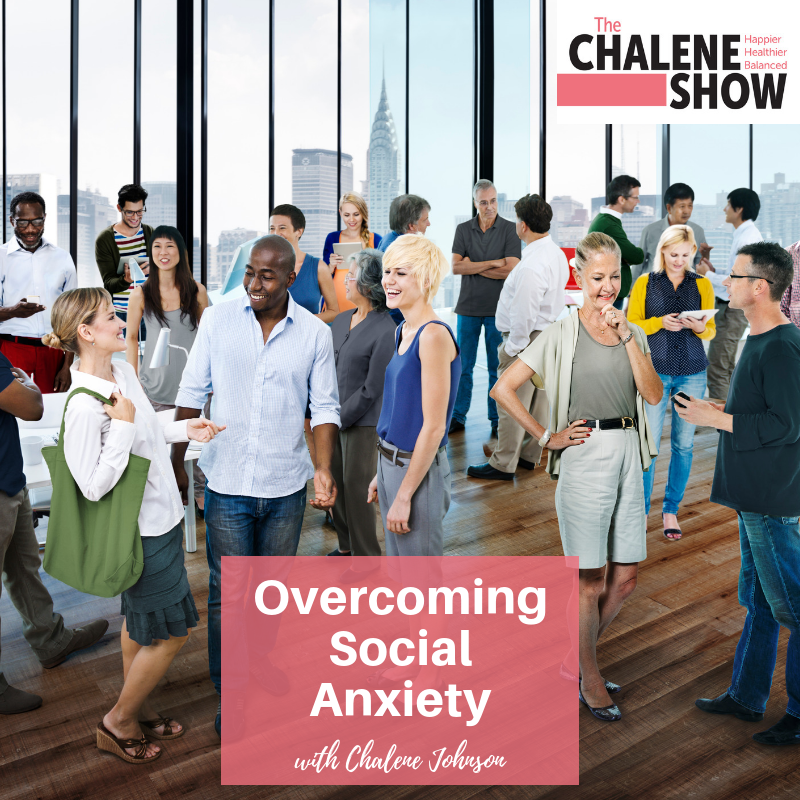 Important Links from the Show
Click here to subscribe to The Chalene Show!
Create the confidence you need to conquer your fears, eliminate self-doubt and do the things you dream of!  Go to Confidence Tips!
If you liked this episode, check out Episode #107 – Overcoming Shyness
Leave me a message about this episode!
To submit requests for The Chalene Show: thechaleneshow@chalenejohnson.com
To submit requests for Build Your Tribe: buildyourtribe@chalenejohnson.com