I feel today's episode might possibly be the most valuable of 2021! I'll share my exact personal checklist for promotional / marketing / launch plans. This applies to everything from growing an email list to taking care of customers to launching digital / physical products, and more! It has taken me 10 years to perfect this checklist and you're going to get it all for free! So yeah, you better be taking some notes. Or, better yet, create a Google doc with all this really valuable information!
You'll find out:
The fastest way to grow on any platform
Rundown of everything on the list!
Series of questions you need to ask yourself (or your team)
Why you have to condition your audience to have a conversation with you
Why it's imperative to start with what your customer thinks is the problem (vs what the real problem might be)
What is the solution image and why you need to use it
The value of a thank you page
How to minimize emails ending up in the spam folder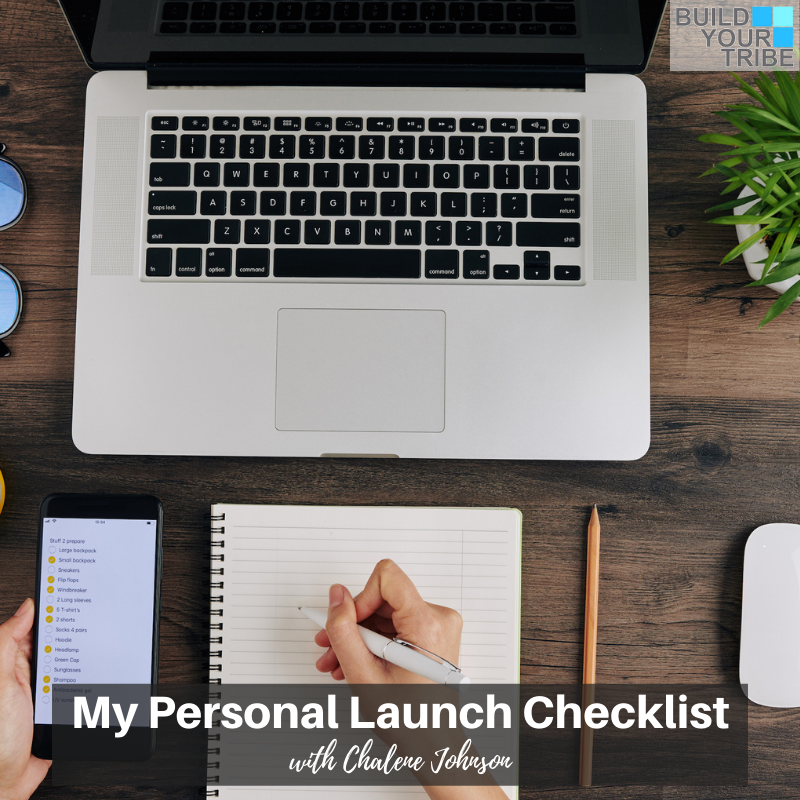 Important Links from the Show
Click here to subscribe to Build Your Tribe!
Click here to rate and review!
Make sure you scroll down, tap to rate with 5 stars, and then select, "Write a Review." Then be sure to DM me with a screenshot and I'll do my best to read your review on the air! 
Check out and download the Promotional Checklist I created!
Check out InstaClubHub! The ONLY All-In-One Instagram Resource Community Designed To… Grow Your Following and Reach More Customers on Instagram™ (All in Just Five Minutes a Day!)
If you liked this episode, check out Episode #545 – Getting Started in Business FAQs
Leave me a message about this episode!
To submit requests for The Chalene Show: thechaleneshow@chalenejohnson.com
To submit requests for Build Your Tribe: buildyourtribe@chalenejohnson.com