Today, I'm digging deep into body image. With the advent of social media influencers, it can be a challenge NOT to feel envious of someone's body — every hour of the day. Especially if that influencer's full-time gig (e.g., pro athlete, personal trainer, dancer, etc.) results in them having a beautiful, seemingly unattainable, body. Well, in this episode, get ready for some surprising insight and perspective on those you admire in the fitness world. In addition, I'll share candid voice messages from listeners on this personal and sensitive topic. You're about to hear a really captivating show where the co-hosts are YOU, the listener!

You'll find out:
What's the 1 question I always ask myself before recording a podcast

My 4 intentions re: today's podcast

Voice messages from: a 52 year old who can relate to a 24 year old's body issues, a competitive teen gymnast's struggle, a gym owner who still sees her "imperfections" in the mirror even after acknowledging great progress, a stylist who feels the pressure to look young because her job requires her to be in front of a mirror all day, a former professional dancer — who ate brownies all day and wound up paralyzed — turns her life around in an amazing way

How I succeeded in my journey to accept what God gave me

How doing consumer videos affected my insecurity levels

How to find joy in what you do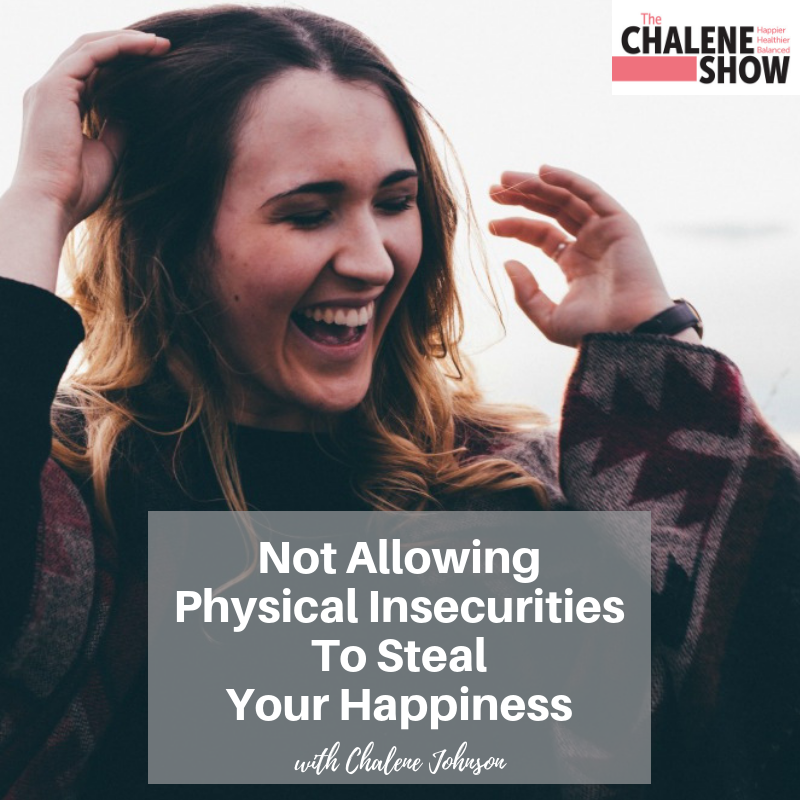 Important Links from the Show
Click here to subscribe to The Chalene Show!
If you liked this episode, check out Episode #444 – Do You Have to Love Your Body?
Leave me a message about this episode!
To submit requests for The Chalene Show: thechaleneshow@chalenejohnson.com
To submit requests for Build Your Tribe: buildyourtribe@chalenejohnson.com