Do you have a podcast or are you thinking about starting one? Or, perhaps, you'd like to be a guest on a podcast (which is one of the best ways to get the word out on your expertise). On this Quick Tip Tuesday, I give tips on what you should be doing and should NOT be doing to pitch yourself as a podcast guest.
You'll find out:
My thoughts on agency pitches
Why you need to make a list of your expertise(s)
How/why to evaluate podcast categories
Why/how to get a sense of the podcast/host
How to research contacting the point-person for the podcast you want to appear on
Why you should follow the podcast/host you'd like to guest on
How not to fall into the trap of sounding presumptuous when contacting a podcast
How to follow up after your initial request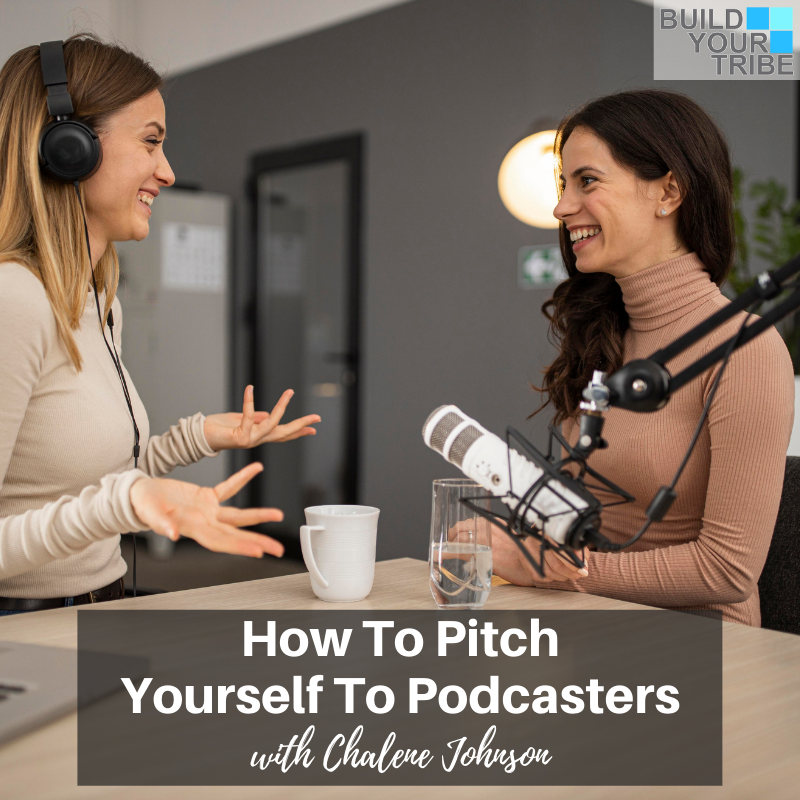 Important Links from the Show
Click here to subscribe to Build Your Tribe!
Click here to rate and review!
Make sure you scroll down, tap to rate with 5 stars, and then select, "Write a Review." Then be sure to DM me with a screenshot and I'll do my best to read your review on the air! 
Check out these podcast ranking sites!
If you liked this episode, check out Episode #531 – Forget Batching! How to Produce More Content in Less Time | Quick Tip Tuesday
Leave me a message about this episode!
To submit requests for The Chalene Show: thechaleneshow@chalenejohnson.com
To submit requests for Build Your Tribe: buildyourtribe@chalenejohnson.com