Today, Brock invites Keenya Kelly (branding and business expert) on the show and they're talking about all things TikTok. Keenya once thought TikTok was just for teenagers, but quickly found out she was wrong! Her presence on the app has grown her following on all of her other platforms and, not to mention, her business, too! By hearing Keenya's story, you'll learn the value of consistency, whether or not it's too late to jump on the platform, how to stand out in the TikTok game and how to use it to grow your biz!
You'll find out:
Keenya's journey onto TikTok and how quickly she grew on the platform
How Keenya educated herself on TikTok (in the hopes to stand out)
Keenya's thoughts on the age demographic on TikTok
How Keenya has leveraged TikTok to grow her other platforms and sell her products
What is Keenya's summer internship and how she used TikTok to reach applicants
What Keenya define's as TikTok's Rules
How the Instagram or Facebook feed differs from TikTok
How often one should post on TikTok if their goal is to grow their following
When Keenya realized TikTok is for everyone
Keenya's experience and thoughts as a black female creator on TikTok
How Keenya decides which of her TikToks she'll repurpose onto other platforms
How much time Keenya spends creating her videos
How Keenya got over her fear to start posting on TikTok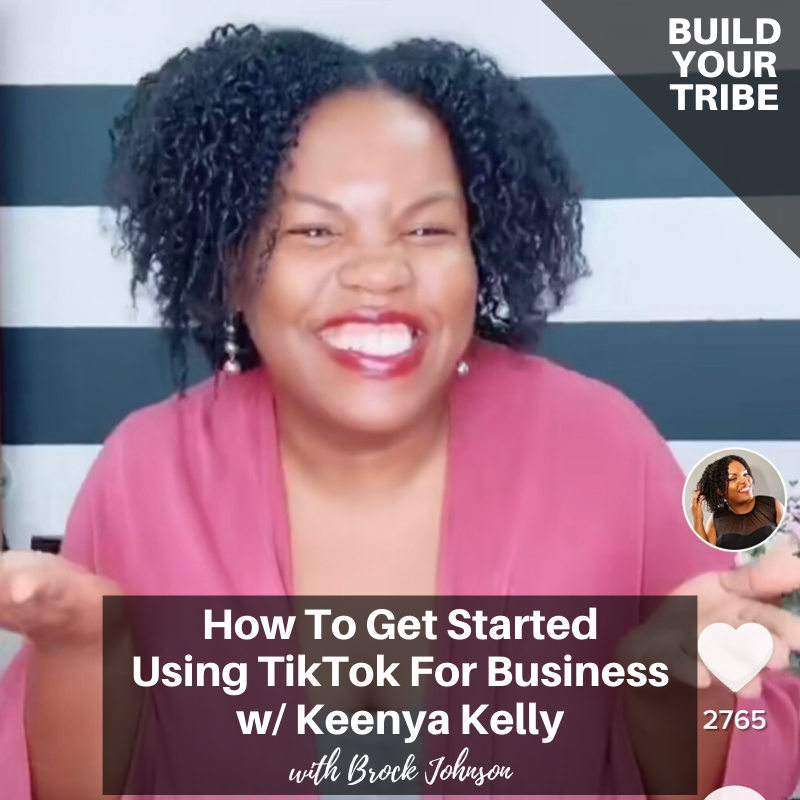 Important Links from the Show
Click here to subscribe to Build Your Tribe!
Learn more about Keenya at KeenyaKelly.com
Follow Keenya on Instagram Facebook and TikTok
Learn more about Keenya's TikTok course: TikTokForBusinessCourse.info
If you liked this episode, check out Episode #376 – TikTok for Business | Quick Tip Tuesday
Leave me a message about this episode!
To submit requests for The Chalene Show: thechaleneshow@chalenejohnson.com
To submit requests for Build Your Tribe: buildyourtribe@chalenejohnson.com