This is a must listen to episode for anyone considering starting a podcast or if you have a podcast already!! Today's interview is with Paul Colligan, the go to expert when it comes to all things podcasting. In this 2 part episode, Paul shares with me all of his insider tips, strategies and exciting new tools that help with everything from production to promotion of your podcast.  Get ready to take notes and kill it in the podcasting world!!
You'll learn:
My best tip when it comes to podcasting
How to properly categorize your podcast
How you can use keywords in your episodes
Resources to make podcasting so much easier for you
How you should channel your audience between social platforms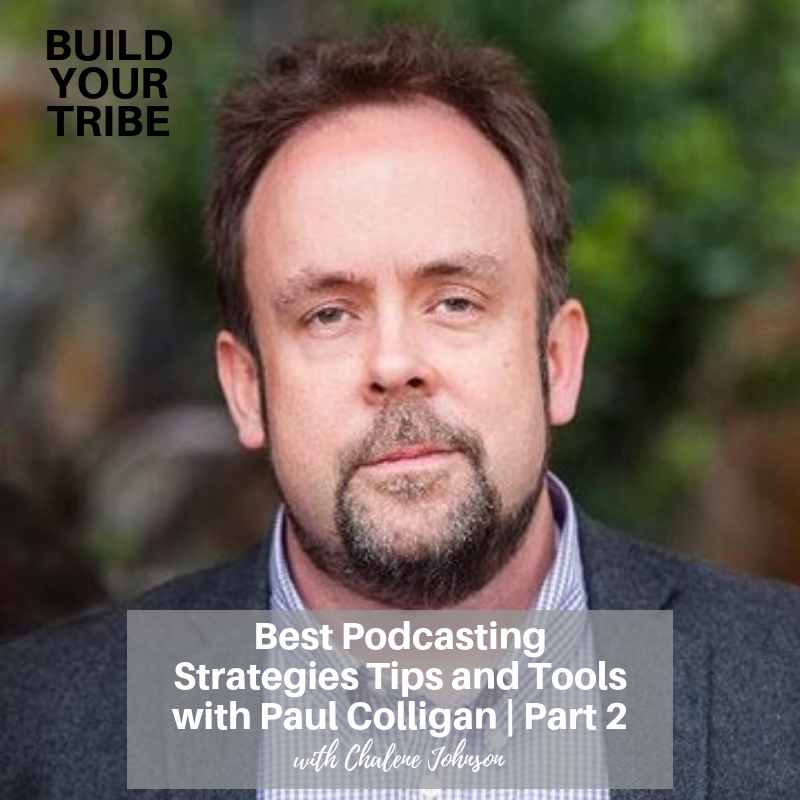 Important Links from the Show
Click here to subscribe to Build Your Tribe!
Text CHALENE to 503-966-8066 and get your free report from Paul
New and Exciting Podcast Tools:
Discover Your Thing Questionnaire
Listen to Part 1 of this interview
If you liked this episode, check out Episode # 323 – How to Make the Perfect Podcast Pitch
Leave me a message about this episode!
To submit requests for The Chalene Show: thechaleneshow@chalenejohnson.com
To submit requests for Build Your Tribe: buildyourtribe@chalenejohnson.com