James Altucher puts his #1 value on being honest — with those around him and, more importantly, with himself. This commitment to the truth has helped him become a successful businessperson, blogger, and podcast host (The James Altucher Show). He and I speak very openly about the struggles of figuring out what's best for you and how to move forward. In addition to James' success and his transparent honesty… he's just an all-around nice and funny guy who you're going to love!
You'll find out…
How James turned his life around after serious suicidal thoughts

The first thing James does when he wakes up

When it's time to get out of unhealthy relationships / situations

What James is most proud of

The 2 ways in which James feels insecure

The surprising practice James undergoes to feel confident

One of the most important things people can take action on today

What James is embarrassed to admit disappointed him recently

What is the disease to be right?

Why you have to say "No" to wishing someone would call you back

The stories we're told that make us believe something is bad or good

The different layers of saying "No"

The correct way, for James, to say "No"

What James sees himself doing 5 years from now

What James and I have in common about gym locker rooms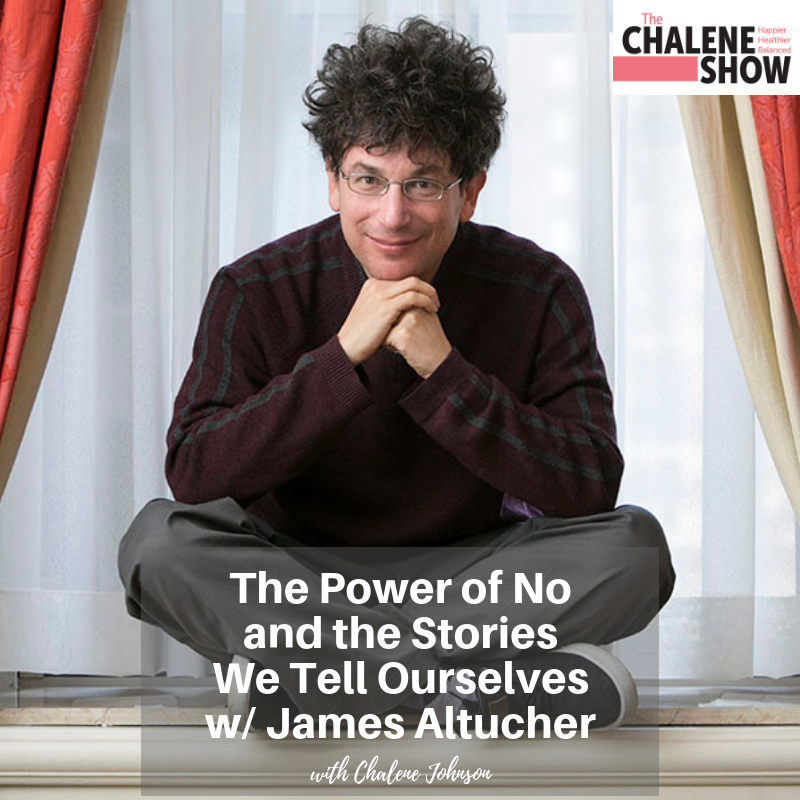 Important Links from the Show
Click here to subscribe to The Chalene Show!
Listen to The James Altucher Show
Find out more about James Altucher HERE
If you liked this episode, check out Episode #277 – What Should You Do Next with Your Life
Leave me a message about this episode!
To submit requests for The Chalene Show: thechaleneshow@chalenejohnson.com
To submit requests for Build Your Tribe: buildyourtribe@chalenejohnson.com