My esteemed guest today, Arielle Ford (AKA, "The Cupid of Consciousness" & "The Fairy Godmother of Love"), has been a love and relationship expert for 25 years! We share what makes our own individual marriages thrive — even through the tough times. I'm telling you, there's so much insight and wisdom to be gained from our super real and honest conversation… whether you're currently in a relationship or not.
You'll learn and discover…
The type of partner you're attracted to if you are a powerful person

Both Arielle and I open up about how we make our marriages work when we're both leaders and so are our husbands

Why, for a relationship to work, both partners must use their masculine and feminine energies

What are the real differences between men and women and the importance of understanding them

What you can do — TODAY — to make your partner feel loved and appreciated

How to handle those situations where you're annoyed with your spouse for not doing what they said they would

What it means to consciously choose to wear rose colored glasses in your marriage

Why Arielle often says that most people don't understand what love really is

The surprising statistic(s) about divorce and why

What the purpose of marriage is

Who Oprah calls the Marriage Whisperer

What is the Platinum Rule in relationships

What are the 5 Love Languages and how to use them the right way in a relationship

What to do if you feel your relationship is at a passive aggressive stalemate

The reason behind Arielle writing Turn Your Mate Into Your Soulmate

Is it possible to turn any mate into a soulmate

One step (example) to make that transformation from mate to soulmate

What is adrenaline sex

The kind of outing you DON'T want to have on a first date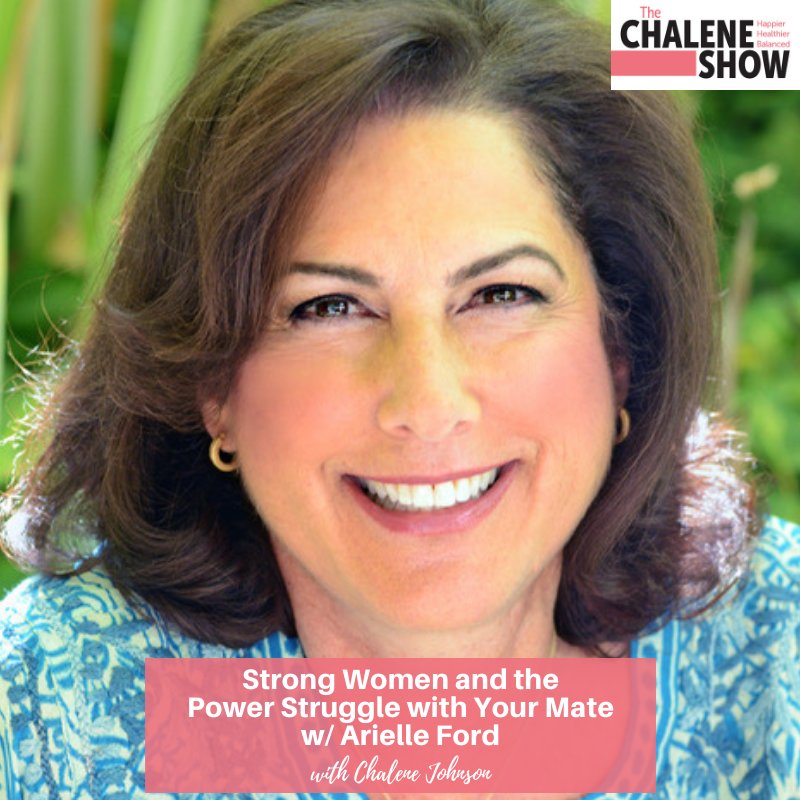 Important Links from the Show
Click here to subscribe to The Chalene Show!
Go to www.soulmatesecret.com to learn more about Arielle and sign up for her Newsletter 
Arielle's Podcast Podcast – Big Love with Arielle Ford
Arielle's Twitter
Arielle's Facebook
Arielle's Instagram
Arielle's Books
Getting the Love You Want by Harville Hendrix
The Dawn Wall Movie
If you liked this episode, check out Episode #375 – How to Win at Relationships with the 5 Love Languages
Leave me a message about this episode!
To submit requests for The Chalene Show: thechaleneshow@chalenejohnson.com
To submit requests for Build Your Tribe: buildyourtribe@chalenejohnson.com