Have you ever dreamed of quitting your 9 to 5 job and becoming an entrepreneur, but the thought terrified you? Today's guest, Lindsay Kalsow, felt that exact same way — but took the leap, anyway. Lindsay talks with Brock about how and why she decided, at only 24 years old, to quit her job! You'll find out the tools she and her husband used to thrive and, in the process, pay off the entirety of their student loan debt!
You'll hear:
Lindsay's backstory
How she "pulled the trigger" and joined MIA
How the support of Lindsay's husband played a major role in her journey
How much Lindsay knew about which direction she was heading before she quit her job
Lindsay's current business pursuits
Pros and cons of the college experience
Fears Lindsay had leaving her full-time job (and how she overcame them)
How she and her husband paid of their 46k+ debt in mere months
Lindsay's thoughts on why you don't need a large following on social media to find success in your biz
Lindsay's inspirational words to anyone listening who's thinking of quitting their 9 to 5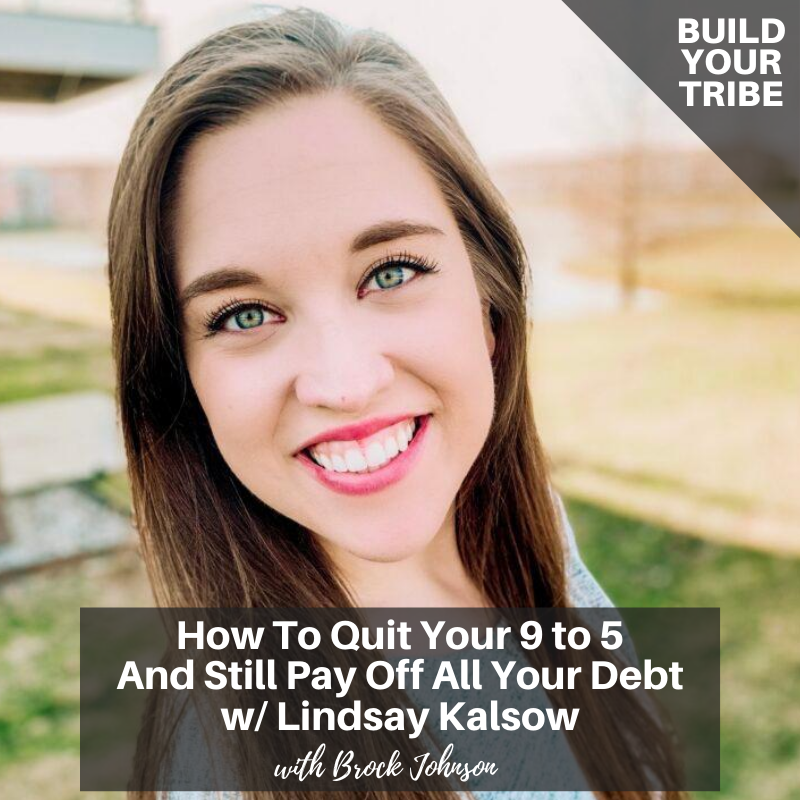 Important Links from the Show
Click here to subscribe to Build Your Tribe!
Click here to rate and review!
Make sure you scroll down, tap to rate with 5 stars, and then select, "Write a Review." Then be sure to DM me with a screenshot and I'll do my best to read your review on the air! 
Learn More about Lindsay at StressFreeSocialCoach.com
Follow Lindsay on Instagram @StressFreeSocial
Check out Lindsay's Instagram Growth Guide
If you liked this episode, check out Episode #373 – From Network Marketer to Building a 7 figure Lifestyle Brand with Erin Sanderson of FitRockerChick
Leave me a message about this episode!
To submit requests for The Chalene Show: thechaleneshow@chalenejohnson.com
To submit requests for Build Your Tribe: buildyourtribe@chalenejohnson.com